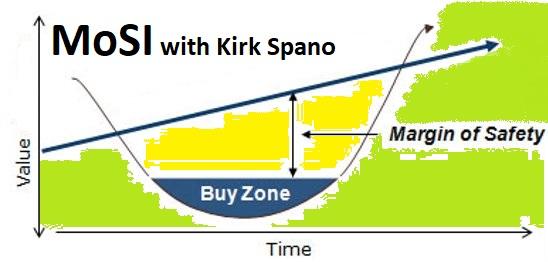 This week's Free Weekly Webinar will focus on oil stocks and oil. See the post I sent to subscribers at the bottom of this blog for a preview of some of what we will be covering. 
Make sure to read this week's highly popular article for more context: 
Here's Why Oil Is Headed To $80
Free Friday Weekly Webinars
Each Friday I do a roughly one hour webinar discussing economics, the markets, investing, other people's ideas and whatever else I find interesting, important or funny. I'll mention my travels and my dog as observations that might or might not have much relevance.
I also devote about 10-15 minutes to Q&A with investment letter members who have submitted questions ahead of time. These meetings are informal, but I generally show something interesting.
Watch and listen to last week's webinar below:
Last Week's Free Friday Webinar
Here are the login details:
Webinars will be at 10am Central Time Fridays except when I am traveling or have another obligation, in which case, I will blog a rescheduled time.
Friday's 10am Central. Join from PC, Mac, Linux, iOS or Android:zoom.us/j/992385645?pwd=jvu48r2gySY
Password: MOSI
Or iPhone one-tap : US: +14086380968,,992385645# or +16468769923,,992385645#
Or Telephone: Dial (for higher quality, dial a number based on your current location): US: +1 408 638 0968 or +1 646 876 9923 or +1 669 900 6833
YouTube Archives
If you can't make the live presentations, please subscribe to Kirk Spano's Fundamental Trends YouTube Channel --- Kirk Spano's Fundamental Trends --- to watch at your convenience.
================================================
Still Running Our New Year's Special
Get 20% Off The Regular $499/year
Only $399 1st Year With 20% Discount!
Included in membership is a great investor community who you can talk to via chat. Come see our "Very Short Lists" of stocks and ETFs, our "Intelligent Asset Allocations" and an opportunity to learn options effectively for income, hedging and leverage.
Our 4-step method of analysis is proven to be among the best in world and now we are adding a more robust Quantitative analysis to help us pick when to buy and sell stocks and ETFs, as well as, adjust our asset allocations for risk and opportunity.
This is the only place to get the vast majority of Kirk Spano's and the MoSI analyst team's stock, ETF and portfolio management analysis.
Try us on for size for a year at a 20% discount.
Here is today's post to subscribers:
Quick Thoughts Oil E&P Stocks
Jan. 17, 2019 12:37 PM ET
Summary
Here are the seven oil focused E&P stocks I am invested in (ex- CHK and AR which are gas focused).
It's a mixed bag of technicals, but in general, most are stalling out, and are likely to retrace before resuming upward.
The pause should be expected after the recent rally and in light of the fight between China news and ROPEC/Canada production cuts.
Recently made profits can be trimmed.
Positions can be added back to on a retracement.
Take a look at the charts below for similarities and differences.
Here is Occidental (NYSE:OXY) which has been a big ambivalent the past week, but is about 14% above its recent bottom. This is our highest quality stock which pays a dividend, has a buyback and importantly has the carbon mitigation business.
Notice that MACD divergence has started to shrink and Chaikin Money Flow pulled back and flattened. If China doesn't sink things, I think we see a move like late August and September with a small pullback this month and then a rally to come in the next month or two.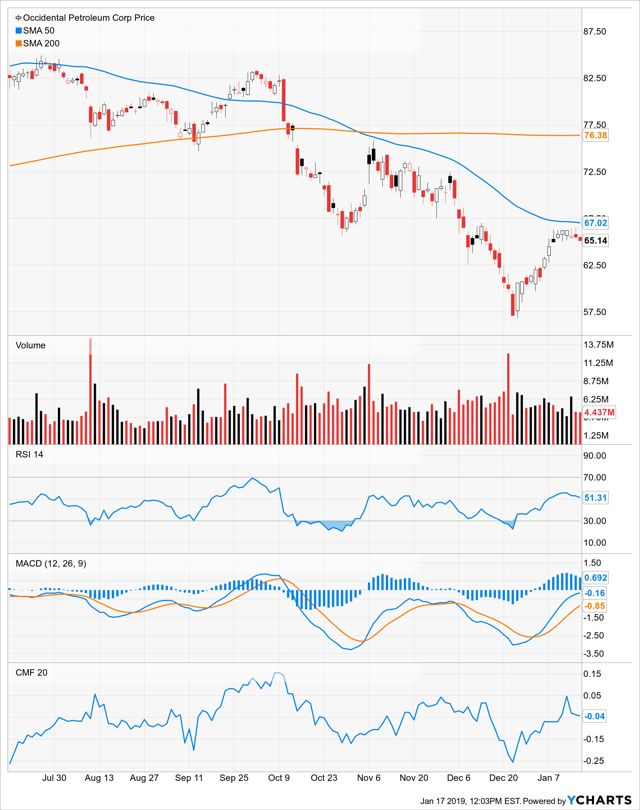 Devon Energy (DVN) is another high quality company that really ramped up buybacks in the last quarter. Their operations and costs are excellent and I expec them to see a big price ramp if oil prices approach the $80 I see in the next 6 to 18 months. It's MACD divergence is dissipating also. A retrace is likely to about half way to the lows (unless there really is bad news, then lower). Intermediate term though, I see a rally to new challenge 2-year highs.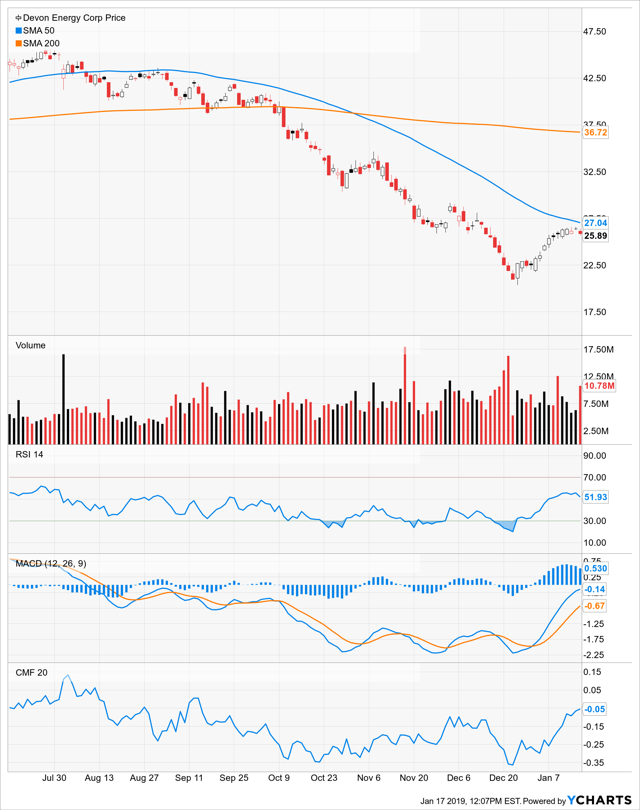 Our next highest quality company is Pioneer Resources (PXD) which is nearly completely all Permian now. Their MACD is similar, a narrowing divergence, but CMF is still strong, but near recent peaks. I expect similar for PXD as I do OXY.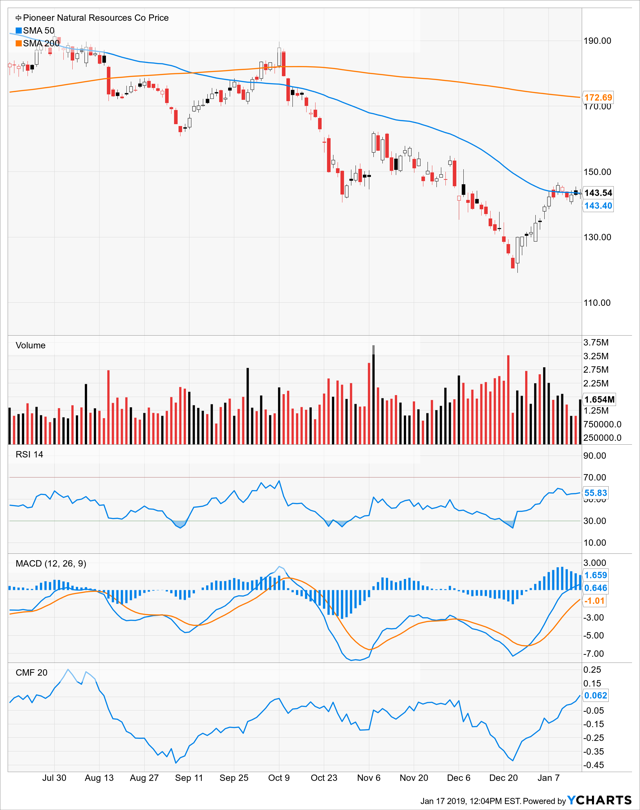 Continental Resources (CLR) which is very correlated to oil prices is also stalling out. If you bought shares around the end of December you can probably trim profits here and wait for a reentry about half way back to the recent bottom (Fibonacci stuff you know).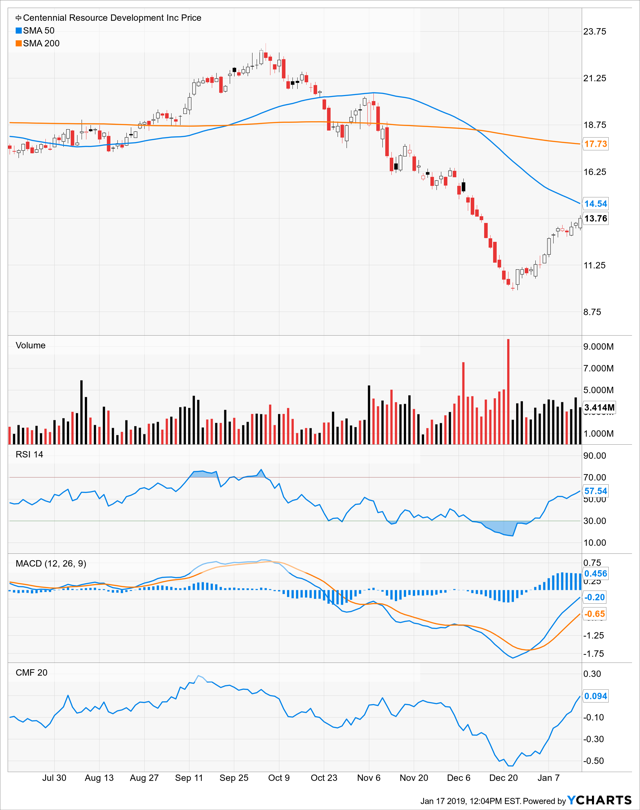 Encana (ECA) is the stock I believe has the biggest percentage upside for us as I have a $20 price target for the 1-5 year time window. They are a clear takeover target as they have excellent bolt-on parts for quite a few competitors. They too look like a temporary stall out, retrace and resume candidate.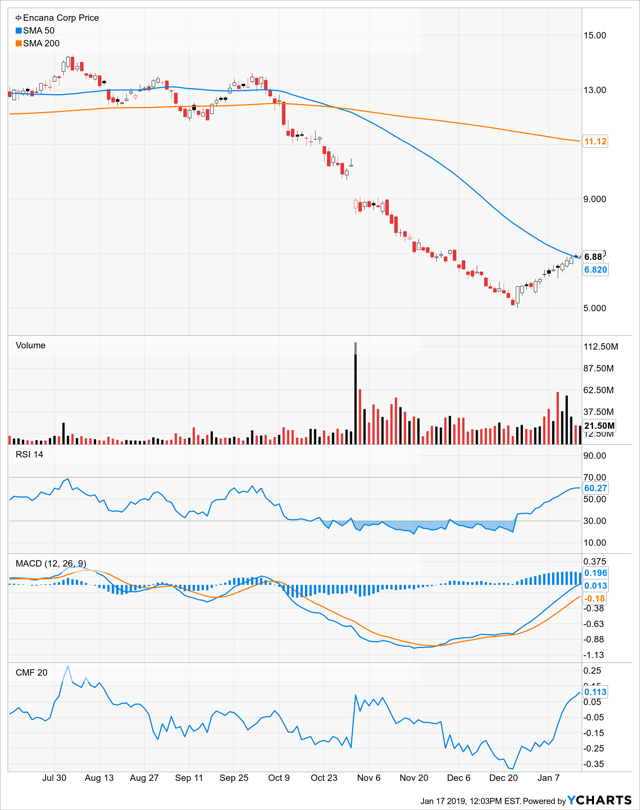 Parsley Energy (PE) is another takeover candidate with a Permian focus in the Midland and Delaware Basins. Same story for them, pausing with a likelihood of a retracement.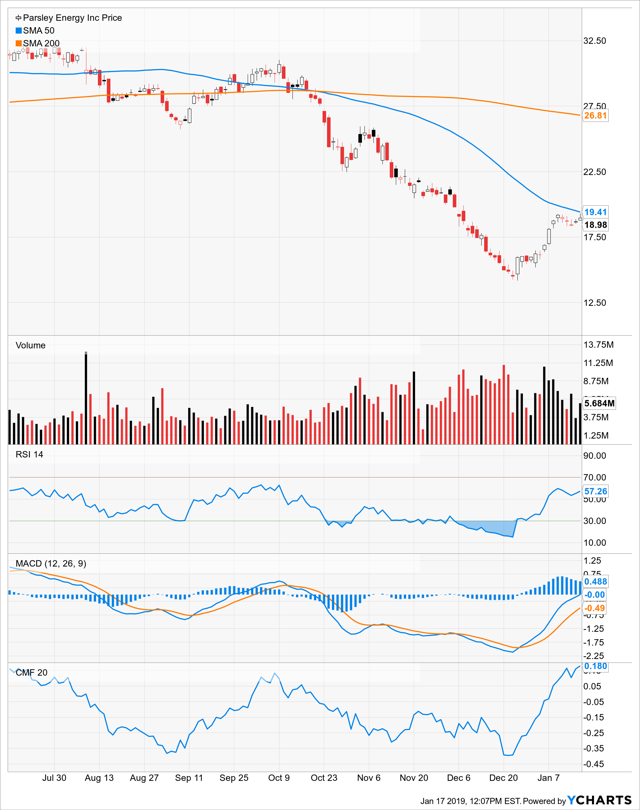 Centennial Resources (CDEV) is a clean company that legend Mark Papa brought to us. It is also Permian focused (notice the trend, 6 of 7 with big Permian presence). They pulled back on production plans like several other companies did and intend to operate from cash flow. As oil prices rise, Centennial will flow more cash. Another clear takeover target (another trend in companies I pick). Pausing like the the others, so trim gains and rebuy shares or calls later.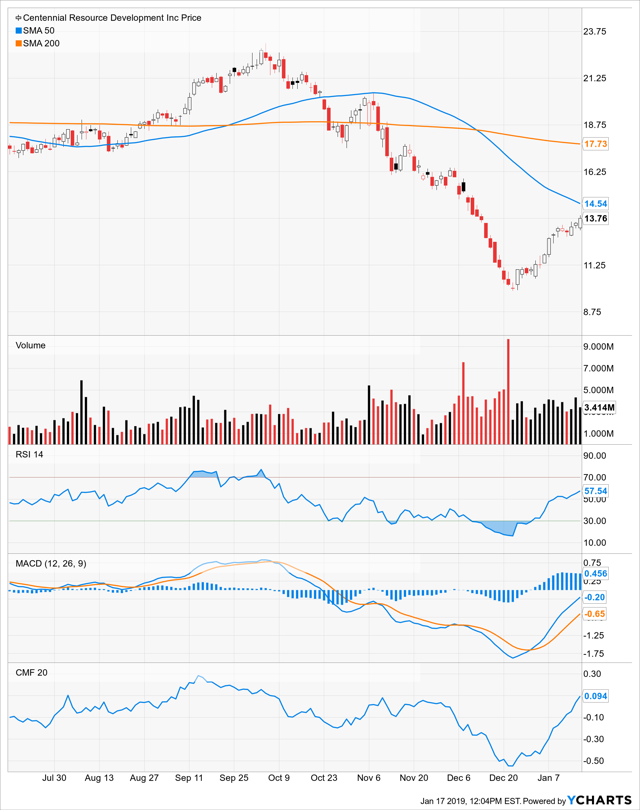 I like the intermediate term, but if you are swing trading, now is a spot to take some profits and look for an opportunity in coming weeks to buy on some emotional bearish sentiment that causes a pullback.
Disclosure: I am/we are long CDEV, CLR, DVN, ECA, OXY, PE, PXD. I wrote this article myself, and it expresses my own opinions. I am not receiving compensation for it. I have no business relationship with any company whose stock is mentioned in this article.
Disclosure: I am/we are long CDEV, CLR, DVN, ECA, OXY, PE, PXD.
Additional disclosure: I own a Registered Investment Advisor - Bluemound Asset Management, LLC - however, publish separately from that entity for self-directed investors. Any information, opinions, research or thoughts presented are not specific advice as I do not have full knowledge of your circumstances. All investors ought to take special care to consider risk, as all investments carry the potential for loss. Consulting an investment advisor might be in your best interest before proceeding on any trade or investment.