Kraft ditching the Nabisco brand? 
Sort of.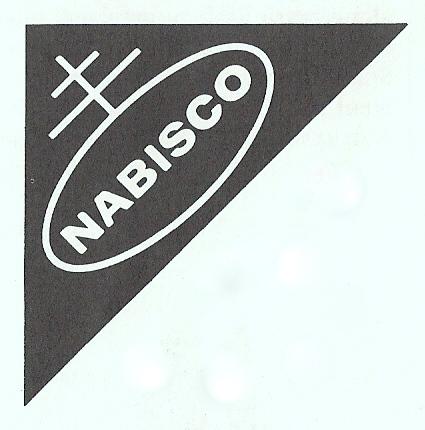 Frankly, that's a bit of a scary headline for us folks who like brand names and see the balance sheet value in them. But it is certainly worrisome that we found a bag of Wheat Thins without Nabisco in the corner. Is Kraft (NYSE: KFT) demoting the Nabisco brand, just like they ditched the storied and valuable General Foods brand? The Nabisco-less Wheat Thins hit the shelves about the same time Kraft introduced a new line of generic Nabisco Classics.
The missing Nabisco left-corner triangle means one thing. If there is no Nabisco in the corner, there is no quality in the cracker. Certainly, it's an attractive package, and the Wheat Thins were tasty as always, but we won't be buying them again unless we have the red Nabisco symbol in the corner. We don't trust Wheat Thins without Nabisco red, and neither should any other readers. Frankly, Kraft's stock has been stuck in a rut since 2002, and we don't think ditching Nabisco will help.
There could be any number of reasons why they are separating Nabisco from Wheat Thins, including it being a trial. But the Nabisco brand is valuable, as we pointed out in a previous story, Nabisco Brand Advice Corner. Our guesses:
To see how Wheat Thins sell without the red Nabisco label. If they sell O.K., then Kraft could value the Wheat Thins brand as a separate line or brand from Nabisco. Our response: This is an interesting trial of an idea, a trial balloon, but please put the Nabisco back, thank you. And frankly, the bag packaging looks nice, so there is no reason why it wouldn't sell well. But the red Nabisco logo has nothing to do with it.
Because they think Nabisco is fuddy duddy. If that's the case, and somehow packaging tests better without it, you all have made the brand fuddy duddy and you need to fix it. There is nothing fuddy about Nabisco; it's like Coca-Cola. Nabisco is classic. Nabisco is America. Nabisco is the National Biscuit Company, thank you, and I will have no other.
Because they might turn Nabisco into a brand itself, and launch new products. That would be odd. As odd as Kraft Mac and Cheese branded crackers, btw. But they are doing it; Kraft just turned Nabisco into a classics line, with decent generic cookies iced and animal cookies sold under the brand Nabisco Classics. This is fine, but it is a downgrade, and evidence they are demoting Nabisco.
Because they are going to spin off either Nabisco or Wheat Thins, and need to separate the two brands.
Because a graphic designer got a bee up his you-know-what, and thought his pretty little design was too great to be cluttered up with a funny red symbol in the corner. They thought no one would notice.
So here's the deal Kraft. If I am going to trust a cracker and a cookie from your company, I need a Nabisco label on it. Otherwise, it's Kellogg's Keebler and Sunshine (NYSE: K), Campbell's Pepperidge Farm (NYSE: CPB) or a store brand. You hear! And by the way, Kellogg's, a company with a more stable stock performance, is making Sunshine Hydrox again. So if you take the Nabisco off the Oreos too, we'll have to switch there, too.
Do not drop the Nabisco corner.
Disclosure: No positions. Just an Oreo and Chips Ahoy fan.