We recently launched a new feature on followon.com for retail and institutional investors who trade MLPs regularly (REITs coming soon). We welcome both negative and positive feedback so we can make the tool much better.
The logic, that we will try to perfect over time, tracks and forecasts potential equity issues by seasoned MLP issuers. We incorporate a variety of factors such as historical equity issues by month, previous closing unit price, 52 week high, and other company events. Sign up at followon.com to give our daily forecaster a free trial and let us know what you think.
Below are examples of equity issue forecasts as of the closing price on August 5th, 2014. After earnings are released, August is usually a busy month for equity issues for MLPs that are have a high leverage ratio, recently completed an acquisition, have not issued equity yet and are trading close to unit price highs. The recent rise in interest rates might put a brake on this and companies might try and ride out the storm on hopes the markets will improve for them in the near future.
As of August 5th, 2014
Kinder Morgan Energy Partners LP - Equity Issue Forecast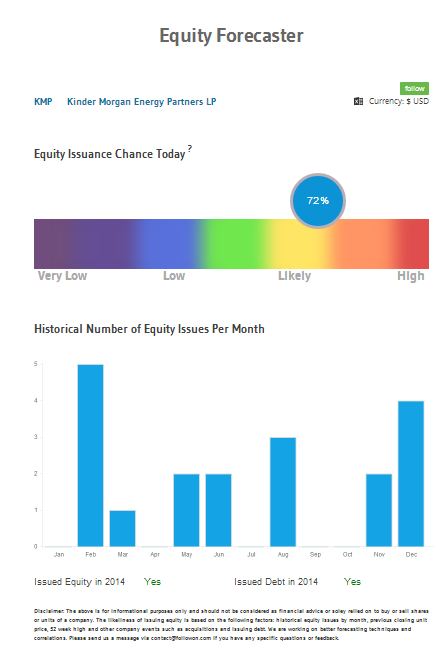 Targa Resources Partners LP - Equity Issue Forecast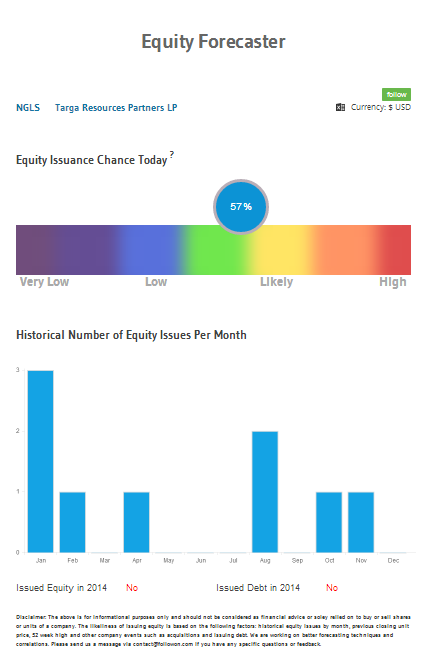 MarkWest Energy Partners LP - Equity Issue Forecast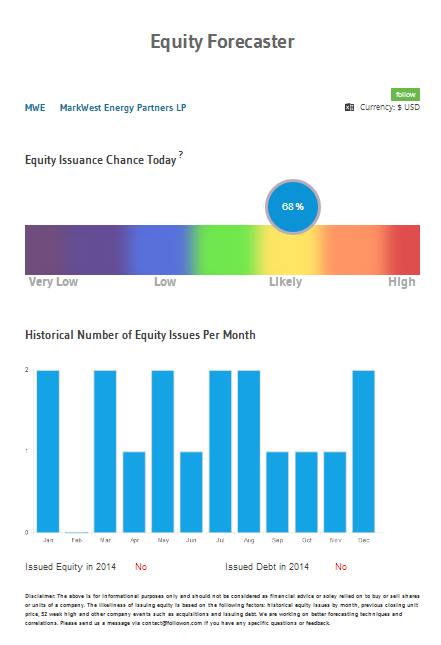 Disclosure: The author has no positions in any stocks mentioned, and no plans to initiate any positions within the next 72 hours.