Potash Corp (POT) is breaking above its 50-day moving average.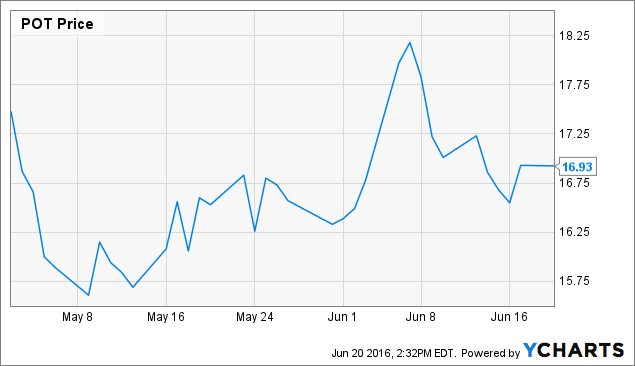 A stock I've owned for awhile and think is downright undervalued, I decided today to make a pair trade that would give me more upside exposure.
1. Sell July 16.50 puts @0.54 per contract
2. Buy July 17.00 calls @0.54 per contract
As you can see, 1 pays for 2 (minus fees). The worst-case scenario in this trade is that I own even more POT shares @16.50 per share, which is a pretty cheap entry point, so I'm fine with it. If the stock stays in the 16.50-17.00 range, I'm out the fees, which are pretty trivial. If the stock breaks above 17.00, I profit on the calls.
I'm not normally a short-term window trader, but I do think POT is overdue for its recovery.
Disclosure: I am/we are long POT.
Additional disclosure: In addition to being long POT, I also own POT July 17.00 Calls, and have shorted POT July 16.50 Puts, as mentioned in the article.