Last Time Out?
Can decisions and actions based upon questionable data have a delusional effect with potentially deleterious affect? -   Of Economic Reality, Upward Mobility And Ritholtz?
Answer: When based in suspect calculations and data, as much as decisions and actions based in superstition can.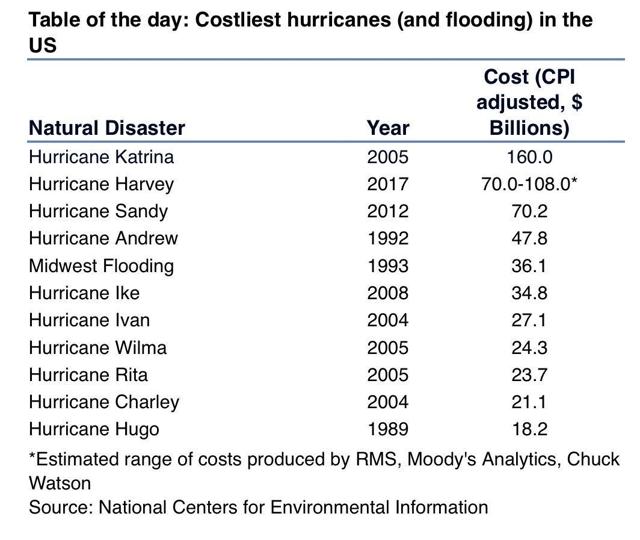 In regards to this two part missive we received the following editorial rejection:
"Thanks very much. This veers well away from investor-relevant commentary, and so we'll pass on this one. The discussion also reads as unclear, and we're looking for very careful treatment of facts and phrasing in discussions of disasters. For example, it's hard to tease any meaning from sentences like this one: "Much like poor little Regan, the veracity of Hurricane's Harvey and Irma are certainly spinning their's and many others heads." Thanks very much. We look forward to your next idea." - SA Editorial Staff
Due to the opinion above, the remainder of Part One can be read here.  Enjoy.