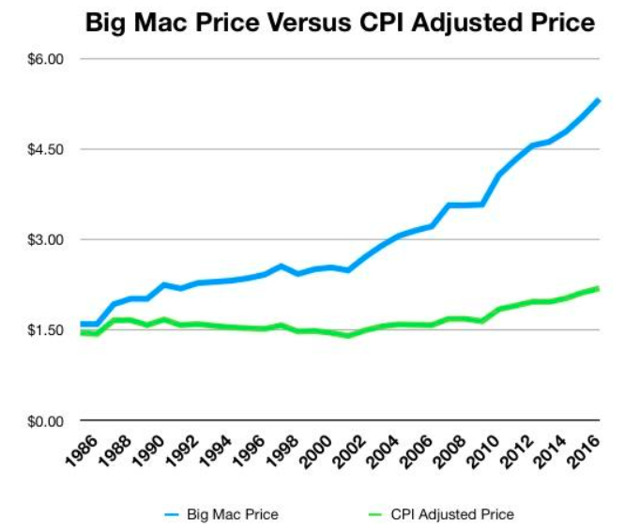 Source: DH Taylor's The Big Mac Index May Be Telling The Truth About Inflation
Note: I'm experimenting with this format -- a blog post containing a single interesting chart or table with a link to the full article. Please let me know in the comments below if you like this.
Disclosure: I/we have no positions in any stocks mentioned, and no plans to initiate any positions within the next 72 hours.