Tesla's Auto-piloted Automobiles: Many Questions Remain
By Birsilda Guraj
Birsilda Guraj is an undergraduate student majoring in Accounting in the Eli Broad School of Business at Michigan State University
Will Autonomous driving take off? Are Tesla's Autopilot Models worth the risks? The effect all of this has on Investor.
Is Tesla (Sym: TSLA) ahead of the Autonomous driving pack? Will they be leaders or fall behind because of their margins? Many believe they are leaders, with some critics of Tesla holding opposing views. In my opinion, they are exactly where they should be. After all, Rome wasn't built in a day.
Auto Pilot for the win
How badly do people want to avoid driving altogether? How far will Tesla go? Tesla's Enhanced Autopilot has added even more capabilities to make our lives easier than ever. These Tesla additions include:
Matching speed to traffic conditions Keeping within a lane Automatically changing lanes without the driver's input Transition between one freeway to another Exiting the freeway when your destination is nearby Self parking Being summoned to and from your garage
Will these luxurious new additions bring in enough revenue to keep profit margins high? Let's dive into Tesla's financial statements to see how it has affected the Revenue and Per share amount.
Tesla's per share losses
Wall street was expecting Tesla to have a revenue of about 2.9 Billion for the most recent quarter ending 2017 and a loss of $2.45 per share. This was due to the large capital expenditure caused by the slow start on productions of the model 3.
Wall street was spot on with their estimate on Revenue, but a bit off when it came to the loss on shares. When the company released its statements it reported revenue of 2.9 Billion but a loss of $3.70 per share.
With the release of these results, Tesla's stock prices fell 4%. The results were compared to the previous quarters which ended with revenue of 2.8 Billion and a loss of $2.04 per share.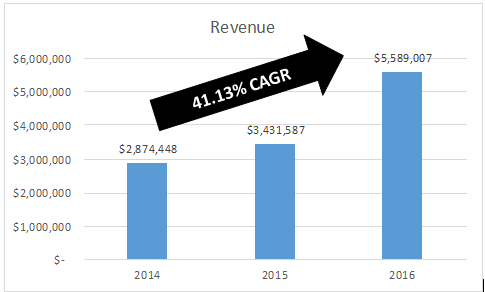 Of course with bigger losses come bigger consequences. The higher loss on the amount per share scared the market which will in turn decrease stock prices.
As a result, Tesla stated:
"In Q3, we delivered 25,915 Model S and Model X vehicles and 222 Model 3 vehicles, for a total of 26,137 deliveries. Combined Model S and Model X deliveries in Q3 grew 18% globally compared to Q2 and 4.5% versus the same quarter one year ago. Consequently, both Model S and Model X gained further market share in the US luxury vehicle market. In addition, our used vehicle sales more than doubled from the prior quarter."
They are saying that deliveries grew yet their gross margins took a hit. 18.3% down from 27.9% quarter-over-quarter. This is attributed to the models being extremely costly with little deliveries.
Is it worth it?
The exact costs of producing these autopilot cars are not easily obtained but you can look at the margins that are available. Obviously, a low gross margin is not a good sign. These cars are very costly but are constrained with the pricing.
If Tesla increases their prices, the company could potentially lose customers. If they decrease their prices, they will have low margins. The costs seem to be mostly fixed therefore that is also constrained. Would Tesla rather have lower margins or lower sales?
Tesla chose to decrease the price of its models by $3,000. The initial base price for the Model X was $82,500 up until August 2017. It now sells for a price of $79,500.
In my opinion, Autopilot cars will not be successful long term because of all of the negative outcomes it can bring in.
The first being fatalities due to car accidents. Obviously, humans also cause car accidents on the daily but when it comes to robots, I don't think that people will be so forgiving.
Regulations will also slow down the upcoming up autonomous driving. Should policies differ for computers? Will the owner be held accountable? Will the consequences be bigger? These are all questions that need to be answered.
In addition to regulations, imagine all the lawsuits that would result. Would the owner or Tesla be sued? This would discourage the sales of autonomous cars as a whole.
Works cited
Autopilot. (n.d.). Retrieved February 19, 2018, from https://www.tesla.com/autopilot
Felton, R. (2017, August 04). Tesla Cuts Price Of Model X 75D By $3,000 As Model 3 Production Ramps Up. Retrieved February 19, 2018, from https://jalopnik.com/tesla-cuts-price-of-model-x-75d-by-3-000-as-model-3-pr-1797538819
Lambert, F., & Fred Lambert (2017, November 01). Tesla (TSLA) announces Q3 2017 earnings: wider losses than expected on record revenue. Retrieved February 19, 2018, from https://electrek.co/2017/11/01/tesla-tsla-q3-2017-earnings/