The volatility index VIX has gone from a low level around 12 to as high as 50 
in February 2017. See One Year Chart below: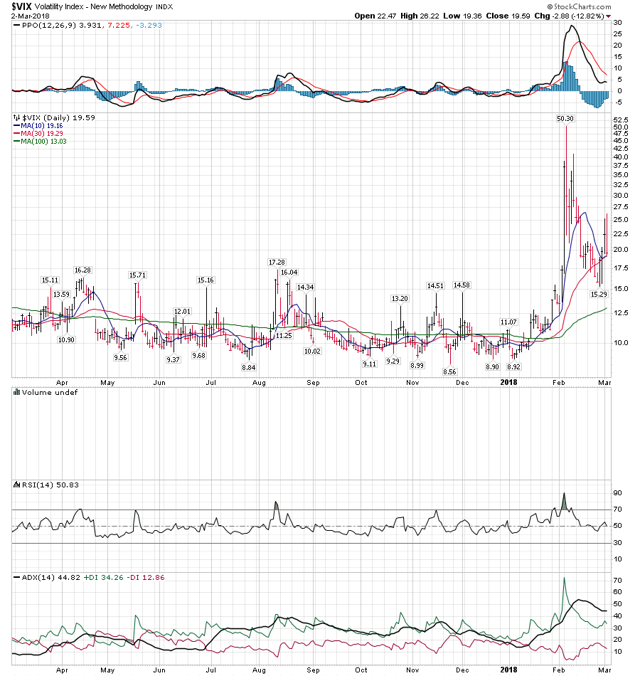 Stock prices have dropped since the volatility index (VIX) hit 50 in early February 2018. That could be the end of the current advance in stock prices signally a new bear market or at least a correction in future stock prices. Several ETFs "betting on low volatility" were effectively wiped out. That reminds me of the beginning of the financial meltdown of 2008. That was ten years ago. 
Disclosure: I/we have no positions in any stocks mentioned, and no plans to initiate any positions within the next 72 hours.