DEFINITION of 'Descending Triangle'
A bearish chart pattern used in technical analysis that is created by drawing one trendline that connects a series of lower highs and a second trendline that has historically proven to be a strong level of support. Traders watch for a move below support, as it suggests that downward momentum is building. Once the breakdown occurs, traders enter into short positions and aggressively push the price of the asset lower. The chart below is an example of a descending triangle: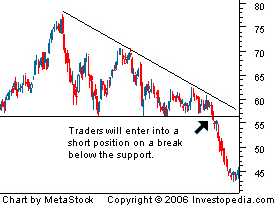 Read more: http://www.investopedia.com/terms/d/descendingtriangle.asp#ixzz3YzZquEh6
Follow us: @Investopedia on Twitter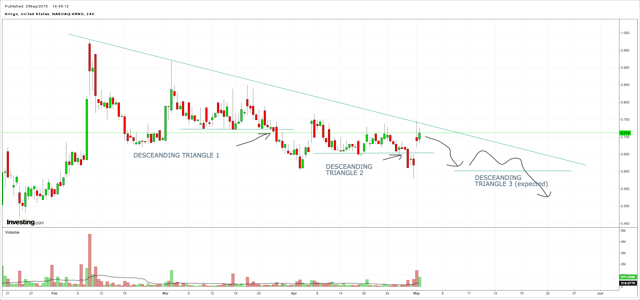 Disclosure: The author has no positions in any stocks mentioned, and no plans to initiate any positions within the next 72 hours.