New Taxable PIMCO CEF PDO And 25% Sale - 25 Places Max
Please Note: Blog posts are not selected, edited or screened by Seeking Alpha editors.
Summary
Welcome to another blog post from Systematic Income.
We discuss the new PIMCO taxable CEF PDO.
We are holding a 25 for 25 sale - 25% is the max discount off the annual price - the biggest we have ever had.
To get the offer you need to direct message us so we can keep track of the new subscribers. We will then send you the offer.
The new eagerly awaited PIMCO CEF PDO - PIMCO Dynamic Opportunities Fund - has begun trading today around its offering price of $20. PIMCO is fronting all the costs so the entire $20 is going to the fund to seed the portfolio. What is attractive here is that the fund's price is trading right around its likely NAV which is pretty unusual for a PIMCO CEF - the average premium for the taxable suite is right around 10%.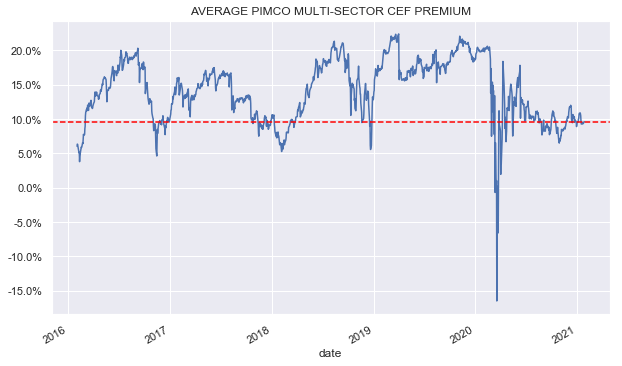 There is some risk that the NAV will be a bit different from 20% and the fund is actually trading at a premium but the it's unlikely to be materially below $20 in our view. The screenshot from the prospectus shows that the intention is for the NAV to be at $20. 
The fund has a new website here. Unfortunately, it is pretty bare-bones with very little info. 
Our feeling is that the fund is going to be a PCI/PDI clone. This is due to a number of clues. First, the fund's MBS focus - see strategy excerpt below. Secondly, its similarly soft 50% leverage cap (see prospectus). And thirdly, its fee of 1.15% on total assets (not cheap) which is identical to that of PCI and PDI and well above those of the other funds.
The fund will normally invest at least 25% of its total assets in mortgage-related assets issued by government agencies or other governmental entities or by private originators or issuers. The fund may invest up to 30% of its total assets in securities and instruments that are economically tied to "emerging market" countries; however, the fund may invest without limitation in short-term investment grade sovereign debt issued by emerging market issuers. The fund may normally invest up to 40% of its total assets in bank loans (including, among others, senior loans, delayed funding loans, covenant-lite obligations, revolving credit facilities and loan participations and assignments). It is expected that the fund normally will have a short to intermediate average portfolio duration (i.e., within a zero to eight year range), although it may be shorter or longer at any time depending on market conditions and other factors.
Source: PIMCO
In terms of risks for investors buying now we see the following.
First, as we suggest the NAV may be materially below $20 since the fund has not explicitly said where its NAV is. This is a low risk in our view.
Secondly, it looks like the last registration was for $234m and only about half this amount traded on the first day (and likely not all of it was from the actual IPO being dripped into the market). So there might be some pressure to come on the price especially if the market weakness continues.
Thirdly, the fund has to leg into 100% of its securities which means that it will face slippage, bid/offer costs etc which will create a drag on the NAV.
Fourthly, the fund's 12-year term may limit how much the fund's premium grows, putting a cap on the price appreciation of the fund. This is a low risk in our view - 12 years is a long time and the termination is uncertain plus DMO happily traded at a high premium when it was a term fund. 
Finally, historically, it didn't make sense to buy CEF IPOs for 2 reasons. First, the NAV was below the offering price because the fund bore the issuing costs. That has changed over the last couple of years so the issuing NAV = issuing price. And secondly, most funds have tended to trade at discounts so buying at a zero discount at the IPO didn't make sense - it was better to wait for the discount to open up before buying. Neither one applies to PDO now.
Our view on the service has been to leg in partially now around $20 but also leave "cheeky bids" that are a bit below $20 - some of which actually filled on the first day of trading leaving some investors already up nearly 1%. They also create a margin of safety around the possible volatility to come. 
Thanks for reading. 
We are holding our max sale yet until the end of January. Get 25% off the annual membership price. To get this discount message us directly and we will send it to you. 

Check out Systematic Income and take a look at our suite of Income Portfolios designed from the perspective of yield and risk control in mind.
Explore the best of the fund, preferred and baby bond markets with our powerful Interactive Investor Tools.
A free trial also gets you a look at our Guides to CEFs, Preferreds and PIMCO CEFs.
Check us out on a no-risk basis - sign up for a 2-week free trial!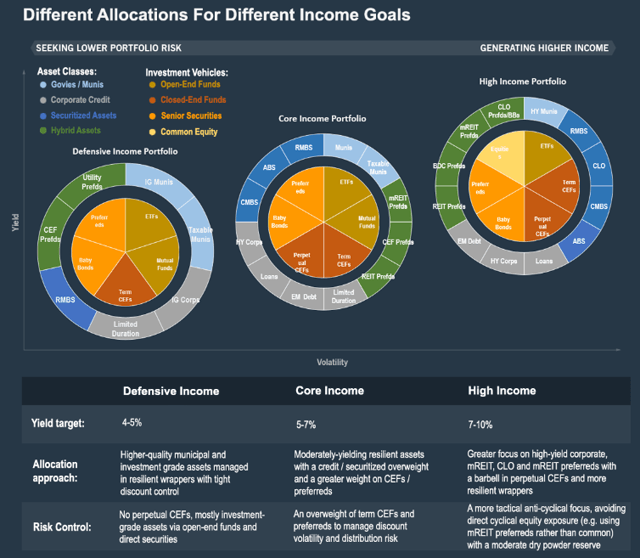 Analyst's Disclosure: I/we have no positions in any stocks mentioned, and no plans to initiate any positions within the next 72 hours.
long PDO
Seeking Alpha's Disclosure: Past performance is no guarantee of future results. No recommendation or advice is being given as to whether any investment is suitable for a particular investor. Any views or opinions expressed above may not reflect those of Seeking Alpha as a whole. Seeking Alpha is not a licensed securities dealer, broker or US investment adviser or investment bank. Our analysts are third party authors that include both professional investors and individual investors who may not be licensed or certified by any institute or regulatory body.