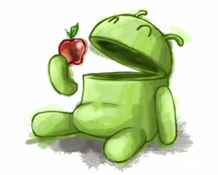 3:35 pm ET: Today's market action could be described as glum--perhaps a reflection on the tragic school shooting in Connecticut. One piece of good news, though, is that the Dow Transport Index (DTX) is in the green. If it can manage to keep its head above water going into the close, we may see a rally on Monday. However, the fact that the VIX is moving up is a sign of increasing nervousness which may be a reflection of today's grim news combined with fiscal cliff worries. A rising VIX could put an early end to the Santa rally but I'm hoping that Santa won't let that stand in his way!
The big news on the financial front is that the lines for today's opening of the iPhone 5 in China weren't nearly as long as expected. According to analysts, Apple (NASDAQ:AAPL) has already trimmed its parts orders in anticipation of a slowdown in sales. Investors reacted to the news by taking profits (and I would, too) sending shares to their lowest level in ten months. The stock opened well under $525 major support; should it break $500 (and I believe it will), we could easily see it slide to its next support level at $425.
In the currency market, it appears as if the Swissie (NYSEARCA:FXF) has broken $107 resistance. Since it is tied to the euro, the FXE is very close to breaking out as well. Needless to say this is not good news for the greenback which is off by nearly a half of a percent today.
That's about it for now. I have a meeting to attend so I'd better skedaddle. Have a safe weekend!
Note to Subscribers: There are three new Stock Darlings (all dividend payers).