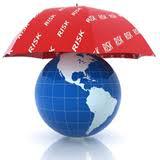 4:00 pm ET: The market began the day tacking on gains to yesterday's humongous rally but the gemutlichkeit ended when the minutes of the previous FOMC meeting showed increasing sentiment among board governors suggesting that quantitative easing (QE) may end as early as this year. Since QE has been a major driver of the market rally, this news was as welcome as a cold shower to investors who reacted by pulling the plug on any further buying thereby allowing the bears to step in. The selling pressure was halted at the end of the day with a short-covering rally. The damage wasn't too severe as the major averages closed nearly flat on the day. The good news is that the sell-off did not trigger much of a reaction in the volatility index (VIX) leaving hope for a rally continuation.
Today's bright spots included solar stocks, some of which jumped ten to fifteen percent on the news that Warren Buffett bought two solar farms from Sunpower (NASDAQ:SPWR). Sunpower stock gained a whopping 48% on the news. However, I do think there's some irrational exuberance built into it as with anything involving the Oracle of Omaha. You bears with high-risk appetites may wish to short the stock upon any sign of price break. (FYI: The stock does have some fairly liquid options.)
Turning to sectors, insurance (NYSEARCA:KIE) was today's winner as it broke $45 resistance and moved to a new yearly high. Insurers Lincoln National (NYSE:LNC) and Ace LTD (NYSE:ACE) also broke out to new highs. Of the two, Ace's chart is more appealing as it has been steadily rallying since 1995 (barring a few economically-induced blips). The company pays a 2.6% dividend and sports a P/E of 10 making it an attractive portfolio addition for longer-term investors. (And as always, please do your own research before investing!) My subscribers know that HCC Insurance (NYSE:HCC) has been on our Stock Darlings list since October 17, 2012. Since then it's gained 6.5% and currently yields 1.7%. It, too, has a low P/E of 10. if you're considering adding some insurance names to your portfolio, there's still time to pick up either of these two quality names.
Note to Subscribers: There are two new Stock Darlings. Please note that the Channeling Stocks database has been updated.