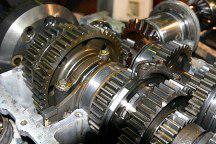 3:20 pm ET: The market continues to defy gravity with pretty much everything--with the exception of precious metals--continuing to move up. Earlier, the Transports (DTX) showed some signs of weakness but the swoon didn't last long as the bulls rushed in and quickly administered CPR. The market has made some incredible gains and I would not be at all shocked if traders booked some profits before the weekend.
Hot Today: Foreign etfs continue to rally with the following funds hitting new highs: Germany (NYSEARCA:EWG), France (NYSEARCA:EWQ), Belgium (NYSEARCA:EWK), Italy (NYSEARCA:EWI), UK (NYSEARCA:EWU), Eastern Europe & Russia (RNE, CKE), Europe (NYSEARCA:VGK), EAFE (NYSEARCA:EFA), Thailand (NYSE:TTF). If you thought Europe was dead, think again. The funds listed above speak for themselves.
On the home-front, machinery stocks got a big boost as Oshkosh (OSK, +18%) blew out estimates and gave full-year guidance that was much higher than previously estimated. Breaking out to new highs on this great news are the following: Terex (TEX, +12%), Manitowoc (MTW, +4%), Mueller (MLI, +4%), Colfax (CFX, +3%), RBC Bearings (ROLL, 1%).
Internet stock giants also jumped. Shares of Expedia (EXPE, +5%), Amazon (AMZN, +3%), Ebay (EBAY, +2%) all hit new highs while Priceline (NASDAQ:PCLN) gained 5% to best $690 resistance. The charts of all of these are showing that they're itching to run a lot more.
Trade Follow-up: If you had followed yesterday's long transports (NYSEARCA:IYT)/short gold-miners (GDX or GDXJ) pair trade using closing prices, you'd be up close to 3% today (mostly due to the fall in the gold miners). Now, there's still time to take advantage of this trade but don't wait too long!
Have a good weekend!
Note to Subscribers: There are two new Stock Darlings.