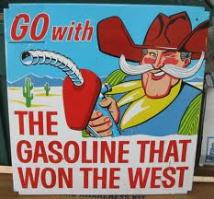 The market melt-up continues as the mighty Dow Jones Industrial Average (DJIA) moves within a New York minute of its all-time high near 14200. The S&P 500 (SPX) is also looking as if it, too, wants to test its previous double top in the 1550-1575 range, but the road it must travel is a bit longer than the Dow's along with a few stumbling blocks along the way not only for it but for all of the major averages.
The first potential rut in the road is a rising VIX. We noted that it breached 14 yesterday but today it backed off and is now bouncing within its 12-13 zone of complacency. That's the good news. The bad news is that the Trin is beginning to inch up indicating increasing bearish sentiment. Plus, the Dow Transport Index (DTX), generally considered a leader in market direction, is beginning to lose steam. It appears as if the market is currently operating on fumes and it would only take a small amount of negative news to put the kibosh on this rally--at least for the moment. Wednesday's FOMC rate decision and accompanying statement could be just the catalyst to push the market in either direction. We'll know tomorrow when they make their 2:15pm ET announcement.
Play of the Day: Oil producers & refiners
Many sectors have been making new highs for a while and a market drop could have a negative effect on issues that are becoming over-extended. Not in that category are oil and oil stocks. This commodity has been recovering from a slump in prices with many analysts predicting that prices will continue to climb, citing a strong recovery in China coupled with uncertainty in the global oil supply especially in the Middle East regions of political tension.
Today, two crude oil funds--OIL & USO broke out of recent bases. These funds still have a ways to go before they test previous highs so this should be a good area of investment for the mid-term. Accompanying the move was the break-out in the IShares Oil & Gas Exploration & Production Index Fund (NYSEARCA:IEO). This exchange-traded fund gained over 2% helped in part by some of its larger constituent holdings Phillips 66 (NYSE:PSX), Marathon Pete (NYSE:MPC), and Valero Energy (NYSE:VLO). Valero was up a whopping 12% after it reported a 20-fold increase in Q4 profit while the other two did a good job of tacking on 5% in a sympathy move. Other industry group standouts are Sunoco (NYSE:SXL) and refiners Tesoro (TSO) and Western Refining (NYSE:WNR). All of the above mentioned issues are hitting new highs and all pay a dividend. Unless more oil is released from reserves, China's economy stalls, or Middle East tensions dissipate, a bullish stance on oil seems like a safe place to park some cash for the time being.
Note to Subscribers: There is one new Stock Darlings and two new Channeling Stocks.