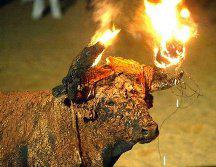 4:00pm ET: The market continues to melt up and it appears as if there's more room to run as the VIX continues to fall and the Transports (DTX) continue to lead. Most of the sectors continue to hit new highs with the notable exception of pharma and healthcare which are taking a much needed break.
Today's Highlights: Metals continue to slide with some hitting new yearly lows. Silver (NYSEARCA:SLV) and the Gold Miners (GDX, GDXJ) were among today's biggest losers in this space while Gold (GLD, IAU) is testing major support at the $1300/ounce level ($130 on the GLD and $13 on the IAU). Commodity based currencies Aussie $ (NYSEARCA:FXA) and the Canadian $ (NYSEARCA:FXC) ranked among the biggest currency losers as a result.
Surprisingly, oil and clean energy are hanging in there. Today, the Oil & Gas Explorer etf (NYSEARCA:IEO) decisively broke through major resistance at $75. Its next test could come at the $80 minor resistance level and should it pass that, a move to the $87-$90 level would be next. Closely following in its footsteps are the Oil & Gas Services funds (OIH, XES) which could break out as soon as tomorrow. The oil and gas commodities themselves aren't looking so bullish but that situation may change soon, especially with the summer driving season looming upon us.
The clean/alternative energy space is definitely on the move. We previously noted the rise of badly beaten down solar stocks and today they again led the alt-energy pack. The Gugghenheim Solar etf (NYSEARCA:TAN) recently broke out of a year long base. The fund gained another 5.25% today.
Stocks poised for further upside
From time to time I post stocks that are rallying on increasing volume. What this means is that institutions are starting to take notice and a further rise in the stock (barring any downturn in the market) is typically the norm. Today I'll be mentioning two such stocks.
The first is Rite Aid (RAD, $2.8). The company jumped on better than expected earnings on 4/11 and volume since then has been increasing. The stock has been consolidating for the past few weeks but that all changed today when it jumped over 7% on twice normal volume. Those in the know are saying that this company's metrics are improving and that it is currently undervalued compared with its peers. It looks like Wall Street agrees.
The second is Tearlab (TEAR, $10.16). The company enables eye doctors to test tears for a range of biomarkers. The stock has been rising for more than a year and a half as volume slowly increased. However, the volume has been stepped up substantially in recent months. The company recently beat earnings estimates on expanding margins causing not only a jump in share price but a jump in volume.
The two above-mentioned stocks are worth your consideration and as always do your own research before investing. Enjoy this lovely spring weekend!
Subscriber Notes: There is one new Stock Darling.