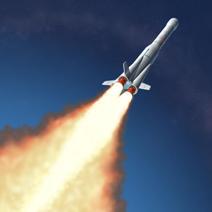 If the "Sell in May" scenario kicked in on Friday, it seems it was short-lived. It was looking good for the bears when the worse than expected manufacturing number showing contraction wasn't enough to boost the equity market (because the Fed would likely continue its low interest rate policy to boost the economy). Stocks dropped like rocks after the open but the bulls weren't going down without a fight. A mid-day turnaround lead most of the major averages back up to close in the green. Even the VIX, which spiked over 17 for the first time in a month and a half, retreated to the low 16's. Although the Dow Transports were the only major index to close in the red, it was able to hang onto 620 support. If it can manage to hold onto it then the dreaded "Sell in May" scenario could turn out to be a one day affair after all.
Power Movers: Momentum stocks trading on heavy volume
From time to time I note stocks that are rising quickly on increasing volume. Stocks that are this volatile are the bread and butter of day traders and although most of my readership does not fall into this category, I don't want to anyone to feel left out. Also, stocks that are rising quickly on heavy volume may indicate an exciting new product or business model that is worth considering. Right now, I'm just noting a few and have not done the research to ascertain why they are currently hot. Here are five recent power movers: 1. Alliance Fiber (AFOP, $20.43), up over 50% since 4/24; 2. Biodel (BIOD, $4.80), up 40% since 5/21; 3. Noah Holdings (NOAH, $12.38), up over 60% at one point since 5/7; 4. Sears Hometown (SHOS, $56.65), up 20% since 5/22; and 5.Vermillion (VRML, $3.47), up over 80% since 5/9 (it was up over 110% last Friday but took a hit today). Remember that stocks that have recently enjoyed huge run-ups are prone to sharp sell-offs as Vermillion just proved, so be careful of trying to hold these stocks for any length of time.
Subscriber Notes: There are no new entries but a previous Stock Darling pick is attracting institutional interest. For further info, please visit the Subscriber Services Stock of the Day write-up page (or check your inbox).