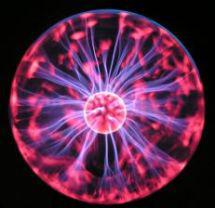 The rotation out of high-flying tech and tech-related stocks continued today with social media and natural foods stocks suffering as investors continued to pour money into defensive sectors. Oil and gas producers, real-estate investment trusts (REITs), utilities (both domestic and foreign), and food product manufacturers (not grocers) were the beneficiaries of the outflow from social media, software providers, health food grocers, and retail stocks.
It appears as if the honeymoon is over for two recent high-fliers. The first is Whole Foods Market (NASDAQ:WFM) who reported sluggish sales yesterday citing increasing competition. I mean, seriously, what was the barrier to entry on this one? Did anyone really believe that they were the only ones who could stock their shelves and produce bins with organic foods? Apparently so because having shopped there a few times, I was amazed at the premiums they were asking for the exact same merchandise that was offered elsewhere for a lot less. Investors finally came to their senses following yesterday's lackluster earning report and punished the stock by exiting in droves causing a 19% drop in price--ouch! It closed today under its two year low at $40 and could be on its way to test support at $35.
The other "bloom off the rose" stock is electric automaker Tesla (NASDAQ:TSLA). The company reported earnings after today's closing bell and although they did beat street expectations by two cents (12 cents vs 10 cents), investors apparently were expecting more. The stock sold off nearly 8% in the after-hours market and is now sitting on major support at $185. A break below that and we could see a fall to its next support level at $160 or possibly even major support at $120. A drop to that level wouldn't surprise me considering the competition it's already getting from two new BMW models--the urban commuter plug-in electric car, the ie3, and a super-sexy (and expensive!) hybrid sports model, the i8. Plus, who knows what other automakers have hidden up their production sleeves? Like someone pulling the plug on the Tesla coil, the spark in Tesla's stock may have also fizzled out.