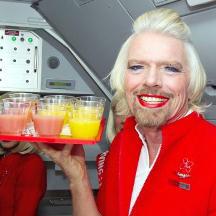 Summary of today's action: The major averages keep marching up with the Dow Transports, the Dow Industrials, and the S&P 500 all notching new highs. The good news for the bulls is the rally is being led by the Transports; the bad news is that it's advancing on very light volume. The VIX continues to stay low but VIX volatility (yes, there is volatility on volatility) is rising. While the bulls do have good reason to cheer, there is some concern that any type of bad news could quickly move the market to the downside.
Where investors are putting their money: The areas of the market garnering the most attention are the ones that have been doing so for the past couple of months:
1. High income funds: Namely those yielding 8% and more. Check out the Eaton-Vance family of funds such as ETY, EOI, ETV, ETW, EXG--all of these are advancing to new highs.
2. REITs (Real Estate Investment Trusts): REITs have been on a roll. One of the more popular REIT funds, the Vanguard REIT etf (VNQ, $75; current yield = 3.6%), is up nearly 17% since the beginning of the year.
3. Airlines: This industry group continues to soar on relatively low P/E valuations and the expectation of robust summer travel. Hitting new highs today were Alaska (NYSE:ALK), American (NASDAQ:AAL), Delta (NYSE:DAL), Hawaiian (NASDAQ:HA), and Southwest (NYSE:LUV).
Today's notable stock movers:
1. Triumph Group (TGI, $70.40): The designer and maker of components for the aerospace industry broke out of a four month base today on news that it will acquire GE's hydraulic actuation business. The $70M acquisition is expected to add ~$180M in annual revenue and to be immediately accretive to earnings.
2. Gannett (GCI, $28.9): The newspaper and TV media company popped today on a very favorable article appearing in Barron's over the weekend. The article's author maintains that the company is undervalued and sets a price target in the $34 - $40 range, depending on how management plays its cards.