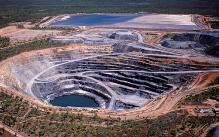 4:00 pm ET: It appears as if Santa is back at the reigns as the major averages continue Friday's move into the green. One good sign of a rally continuation is today's big gain in the Dow Transport Index (DTX), generally considered a leading indicator of market direction. Although fiscal cliff fears may have Main Street spooked (as evidenced by the recent sharp decline in consumer confidence), Wall Street is waxing more sanguine judging from the low VIX value.
The SPX (S&P 500 index) has moved back into the Buy Zone. This is good news for all of you bulls chomping at the bit to jump back in but remember that the market could turn on a dime considering the tenuous nature of the fiscal cliff proceedings in Congress. If you'd like to go long, please do so gingerly (i.e., take smaller positions at first then add to them as your stock rises). Historically, the market typically rallies in the week between Christmas and New Year's so your long positions should be safe until then (again, barring any fiscal cliff catastrophe).
Today's market action reflects the economic numbers released by China earlier who reported a big decline in export growth (from 9.6% to 2.9%) while industrial production expanded from 9.6% to 10.1%. These numbers appear to be at odds with each other, i.e., how can production expand while exports are falling off...unless the growth is internal?
But Wall Street seemed to only be focused on the latter figure. Increasing production means more raw materials and that is why industrial and rare earth metals got such a boost today. Both the aluminum and nickel etfs (JJU, JJN) enjoyed gains of over 3% while the copper etf (JJC) rose over 1%. Individual miners fared a lot better, though. Some of today's best performers were the following: Nautilus Minerals (NUSMF, +32%), Molycorp (MCP, +11%), Rare Element Res (REE, +11%), Avalon Rare Metals (11$), Quest Rare Minerals (QRM, +9%), Novacopper (NCQ, +8%), Thompson Creek (TC, +5%).
It's not surprising that Chinese raw material suppliers Australia and Canada got a boost, too. The Australian etf (EWA) hit a new yearly high and the Canadian etf (EWC) broke minor resistance at $28.25. In concert with its country fund, the Loonie (FXC) made a bullish island reversal. Chinese issues continued to rally with two both breaking out.
Note to Subscribers: There is one new Stock of the Day.