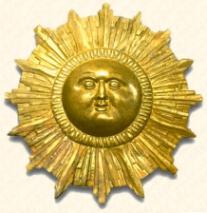 4:00 pm ET: On Fed rate announcement days, one thing you can count on are wild swings in the market and today didn't disappoint. The major averages jumped with the SPX gaining over a half of a percent after the Fed announced that it would be continuing its QE (quantitative easing) policy at least until the unemployment rate falls to 6.5%. (BTW, this is the first time the Fed tied QE to a known quantity.) But the post-Fed rally only lasted for about an hour before the euphoria began to wear off sending the major averages back down to where they started. While it appears as if Santa is indeed coming to town, the topping tails seen in the DTX for the past two days along with the Trin in contrary-land are indicating that the market is ready to take a breather--and a well-deserved one at that. The S&P 500 (SPX) has gained 6.5% since November 16 spending only four down days in the red and after a nice six day rally, it deserves a day or two off. Hey, even God rested on the seventh day!
There's so much going on today! The risk-on trade was the flavor of the day with stocks and commodities both rallying while treasuries got kicked in the head. But not all bonds ended up in the dumpster: The International Government bond fund (NYSEARCA:WIP) has been in stealth rally mode for the past six months and today it popped to another new high. It's now less than four buffalo nickels shy of its all-time high of $63.55. (The fund yields 2.5%.) This is one vehicle to consider if you're looking for exposure to international bonds, but at this lofty level it may be prudent to wait for a pull-back.
Commodities summary: Timber (NYSEARCA:CUT) continues to make fresh highs while sugar (NYSEARCA:SGG) and coffee (NYSEARCA:JO) slide to new yearly lows. (And Starbuck's still won't drop their prices!)
Countries & currencies: The Russia fund (NYSEARCA:RSX) is staging a nice rally while Thailand (THD, TTF), Korea (NYSEARCA:EWY), UK (NYSEARCA:EWU), emerging markets (NYSEARCA:VWO), and EAFE countries (NYSEARCA:EFA) all hit new highs. Thailand has been on this list for a while but it's been some time since the others have made an appearance. In currencies, the biggest loser was the Yen (NYSEARCA:FXY). It's getting very close to testing its March low of $117.13. Should it dip below that, a retest of its $15 major support level could be in the cards.
Turning towards the stock sectors, solar chip-makers were among today's top gainers. This industry group has been depressed for so long that it's about time for a rebound--and rebound they did! Get a load of some of these gains: First Solar (FSLR, +2%), Sunpower (SPWR, +5%), Trina Solar (TSL, +10%), Suntech Power (STP, +11%), LDK Solar (LDK, +14%), Yingli Green (YGE, +18%), Jinko Solar (JKS, +18%), Renesola (SOL, +24%). It's no wonder that the solar etfs TAN & KWT were both up 8% and 6% respectively.
Number two on the leader board were the gold and silver miners. The two major gold etfs--GDX & GDXJ--added 2% to their values while their triple-long counterpart, the NUGT leaped to a 7% gain. (If you'd like to play this issue please be aware of the risks involved with trading leveraged funds.)
Other sectors seeing some good action were home builders, food products, insurance, and machinery. That's all she wrote for today!
Note to Subscribers: There is one new Channeling Stock and two new Stock Darlings.