December 13, 2012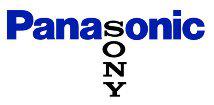 3:55 pm ET: What Santa put under the tree yesterday was snitched by the Grinch today. Yesterday we noted the bearish topping tails on the major averages, especially the Dow Transports (DTX), so it was no surprise to see the market move down this morning. Now you bulls shouldn't fret 'cause the Santa rally ain't dead yet! The late-day pop we're experiencing in the minutes before the close is evidence of a rather large short-covering rally. The bears are afraid of getting caught with their pants down which could mean that rather than considering today's slide as the start of a turn to the dark side, it more than likely is just the pause that refreshes.
Notable action today was seen in commodities where the precious metals and miners, for the most part, gave up yesterday's gains--ouch! The coffee etf (NYSEARCA:JO) is continuing its bearish trend and today hit a new all-time low (since 2008 fund inception) by breaking its $32.50 support-of-last-resort. How much lower it will go is best left to the analysts since there are no technical indicators nor chart patterns upon which to base a prediction.
Trade of the Day: TV set makers Sony (NYSE:SNE) and Panasonic (PC) have suffered intense erosion in their stock value but a very bullish sign appeared in the last two days as both of them completed a bullish island reversal. Although these chart patterns point to more upside, they don't give any indication of the magnitude of the move. Panasonic faces strong headwinds at the $6 level while Sony faces a similar barrier at $11. A small at-the-money or slightly in-the-money call option position (or a bull spread) could be a low-cost way to dabble in this trade, although the stocks themselves aren't that pricey to begin with.
I couldn't find a reason for the rebound in these issues but I don't think it's a coincidence that it's coming at the same time as the flurry of new press surrounding the chimerical Apple TV. It may also have something to do with increasing sales expectations for this holiday season, but again, I haven't found any stats to support this hypothesis. Do your due diligence first before entering this or any other position!
Note to Subscribers: There are two new Channeling Stocks and one new Stock Darlings.