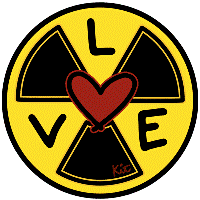 3:45 pm ET: The market moved up today on hopes that a compromise on budget issues will avert the so-called "fiscal cliff". The Republicans are showing that they are willing to concede Obama's tax-the-wealthy scheme (which in reality will barely move the needle on the bottom line) and the news seemed to cheer investors. The major averages rallied from the get-go and despite the fact that the market-leading Dow Transport Index (DTX) is trading in the green doesn't mean that it will tomorrow. The problem is that it's having one heck of a time trying to close over 523 which is becoming an area of major resistance. If it can't hurdle that in the next day or so, a sell-off before the Christmas holiday could be in the cards. For the sake of Virginia and the market bulls, let's hope that Santa can work his magic and coax the DTX over the 523 mark.
The most exciting action occurring today was in uranium and nuclear energy. This group has been suffering for nearly a year causing some issues to hit all-time lows. But it is rebounding and those seeing the most action today were these individual uranium miners: Uranium Res (URRE, +21%), Paladin Energy (PALAF, +12%), UEX Corp (UEXCF, +6%), USEC (USU, +6%), Cameco (CCJ, +4%).
If you'd like to add some radioactivity to your portfolio but are afraid of taking the risk of buying an individual miner, you may wish to look at the following uranium and nuclear energy etfs: Global X Uranium (URA, +5%), Market Vectors Uranium + Nuclear Energy (NLR, +2%), Powershares Global Nuclear Energy (PKN, +2%). All of these funds broke out today with the volume on the URA being the heaviest at more than twice normal. There are options but no dividend on the URA and there are dividends but no options on the other two. The yield on PKN is 1.7% yield and for NLR it's a whopping 13.6%! Note that some of this dividend is subject to passive foreign investment company income (see your tax adviser for further info) and is typically distributed at the end of the year in one lump sum. I tried to find out when this year's distribution is set to occur but it wasn't listed on the company's website.
Note to Subscribers: There is one new Stock Darling.