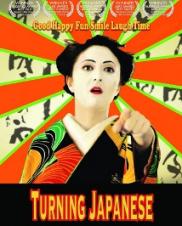 4:00pm ET: The sun continues to shine both on both the US and Japanese markets as both countries' powerful central banks are committed maintaining a low interest rate environment as a mechanism for spurring economic growth. These actions are luring investors away from low-yielding bonds into equities which is what has been fueling this rally. Ever since Japan's Prime Minister Abe's promise to stimulate his country's moribund economy, we've been highlighting Japanese companies that trade here on US exchanges. (Scroll down to find more.) Today, we're adding other issues to that group as well as reiterating previous mentions.
In the area of financial services, both Daiwa Securities (OTCF: DSEEY, $10) and Nomura Holdings (NYSE: NMR, $9.3) jumped by 7% and 9% respectively to hit new highs. Technically, both of their charts are bullish but that of Daiwa's is more orderly. Both companies are experiencing rapid growth and if the Bank of Japan honors its commitment to continue its easy monetary policies, then there's no reason to think that the growth in well-managed securities companies won't continue to expand. If you're looking to construct your own basket of Japanese stocks, I'd definitely take a look at these two, especially Daiwa. (Trade Note: Daiwa and a few others mentioned below have fairly low trading volumes so please use limit orders when placing a trade.)
Three other companies in the Financial sector with compelling charts are MS & AD Insurance (OTCF: MSADY, $14.25) and commercial banks Mitsubishi Financial (NYSE: MTU, $7.2) and Sumitomo (NYSE: SMFG, $10). All three issues just broke out of multi-year bases and look poised to travel higher. In the Consumer Discretionary sector, auto maker Toyota (NYSE: TM, $125) continues to gain traction while badly beaten down electronics makers Sharp (OTCF: SHCAY, $5) and Sony (NYSE: SNE, $19) hurdle out of oversold bases on heavy volume. And no wonder! Despite the recent strong moves in both of these issues, their P/E's are still negative--a situation that will likely be changing and soon.
Note that all of the above mentioned companies do pay a dividend, albeit small ones (but a lot better than CD rates!). As always, please do your own due diligence before acting on any investment advice, including mine.
Sayonara until tomorrow.