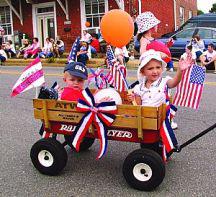 Yep, true to form the holiday shortened trading day opened down and closed up. Traders who bought the S&P right after the open around 1606 and sold after it gapped below 1618 a half an hour before the close could have pocketed some serious change--at least enough to fund a respectable Fourth of July picnic! Friday, though, is a full trading day with the jobs report due out before the bell. Since what the Fed does is directly tied to unemployment, the jobs report is a closely watched number. Because of the holiday, trading volume will be light meaning that any sort of move in either direction will be amplified. Friday could prove to be a field day for momentum traders and if were one of them, I'd be glued to my computer. Despite today's rally, the DTX closed in the red following two days of topping tails--an ominous indication that the market will be heading back down. The fact that the 16 level is again providing firm support for the VIX is showing the staying power of the bears and that is something not to be taken lightly. All in all, the trend still is to the downside.
A holiday note: Time to review your portfolio!
When it comes to portfolio maintenance, many people either do not have the time nor the inclination to weed out the losers and search for replacements. If you have some time this weekend, now would be a good time to review your portfolio and to generate a game plan should the market continue to drop. If you're not a self-directed investor, consider contacting your broker or investment advisor to devise such a game plan. It would also be worth spending a little time surfing your online broker's website to take advantage of new features and online educational programs to further your investment knowledge and trading skills. Most brokers now offer a vast array of trading tools along with virtual trading platforms so you can test out your ideas. I have very little time myself and am guilty of not knowing all the features and tools that my online broker provides and I, too, should spend some time this weekend on the learning curve. I've found that the few hours it takes to surf the site has well been worth the effort and I urge you to do it, too.
Note that the Stock Market Cook Book is taking the weekend off and we won't be updating the blog nor the Subscriber Services until Monday. Have a safe and happy holiday weekend!