Market Notes: Banks, Bonds, & Bullion -- July 22
Please Note: Blog posts are not selected, edited or screened by Seeking Alpha editors.
Portfolio Strategy, Long/Short Equity, Special Situations
Seeking Alpha Analyst Since 2008
Dr. Kris has two degrees from MIT because one just wasn't enough. Her life goal was to figure out the universe and having done that (at least to her satisfaction), she decided to tackle something even more difficult—the stock market. Applying the scientific method along with an insatiably curious mind, she began trading stocks, futures, and options in order to find the holy grail to market success. She's discovered to her immense satisfaction that not only is there one way to succeed but many. Combining her love of cooking with the stock market, she's devised recipes for investment success designed to please the palate of most investors. Dr. Kris currently manages a private equity long/short portfolio and writes of her current research projects that appear on her website, StockMarketCookBook.com. Her most exciting project is applying market timing models to Modern Portfolio Theory to not only give greater returns but at substantially lower levels of risk. (See PortfolioPreserver.com for further information.)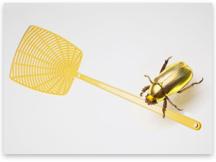 Mr. Market is still riding high but it does appear as if this balloon is beginning to run out of helium. Today's lack of leadership in the transports is the first giveaway and the fall in the VIX to the low 12's is sending it firmly into contrarian territory. I'm not sure what else is left to bolster this rally unless we get a spate of much better than expected earnings reports. Apple's earnings, due out after the close tomorrow, will likely set the tone for Wednesday's market action. Since options are so cheap, you gamblers may wish to put on a straddle on either Apple or an index tracking stock ahead of the event.
Today's Market Highlights: Banks, Bonds, & Bullion
Market rotation continues on the expectation of a rising interest rate environment. Muni bond funds continue to sink while regional bank stocks--especially those that are still undervalued--continue to rise. Of the forty issues hitting the new yearly low list today, thirty-eight of them were muni bond funds. Most of these funds shed 1-2% just today and appear to be heading lower. On the upside, the following regional banks broke out to new highs, many on heavier than normal volume (Symbol, Stock price, dividend yield): Pacific Premier (PPBI, $13.7, No dividend), Fifth-third Bancorp (FITB, $19.34, 2.5%), Banco LatinoAmerican (BLX, $26.14, 4.6%), Keycorp (KEY, $12.37, 1.8%), and Cobiz Financial (COBZ, $10.23, 1.2%). All of these are showing technical strength and sport relatively low P/E's in the 10 to 16 range. If you're interested in building or adding to a position in the regional banks, all of these merit further investigation.
Gold bugs have been dropping like, well, flies since the precious metal began its 33% slide from its October high. However, both gold and silver have been finding support and today they staged what is known in technical terms as an "island reversal". In this case, the reversal is very bullish and we should expect gold to advance from here. While today's 3% gain in the gold etf (GLD) was impressive, that was nothing compared to the jump in the gold miner etf (GDX, $27) and the junior gold miner etf (GDXJ, $43) which added 6% and 8% respectively on to Friday's closing values. While gold dropped 33% from its peak value, that was nothing compared to the 60-70% loss in the miners.
A gain in gold will likely be amplified in the miners and this is the group in to which I'd rather place my bets. The next technical test on the GDX is to see if it can fill the gap between $30.50 and $32.50. If so, that's a signal to add to your position. For right now, though, I'd begin by taking a partial position, say about a quarter to a third, then adding to it when it passes these technical tests. You high rollers out there may wish to look at the triple-levered gold miner etf (NUGT, $7.8). Note that while returns on these leveraged funds are greater, they do come with heightened risk so please know what you're getting into before placing a trade. That's why they come with prospectuses--read them!
Seeking Alpha's Disclosure: Past performance is no guarantee of future results. No recommendation or advice is being given as to whether any investment is suitable for a particular investor. Any views or opinions expressed above may not reflect those of Seeking Alpha as a whole. Seeking Alpha is not a licensed securities dealer, broker or US investment adviser or investment bank. Our analysts are third party authors that include both professional investors and individual investors who may not be licensed or certified by any institute or regulatory body.