Market Notes: Chinese Small Fry Sizzle -- July 30
Please Note: Blog posts are not selected, edited or screened by Seeking Alpha editors.
Portfolio Strategy, Long/Short Equity, Special Situations
Seeking Alpha Analyst Since 2008
Dr. Kris has two degrees from MIT because one just wasn't enough. Her life goal was to figure out the universe and having done that (at least to her satisfaction), she decided to tackle something even more difficult—the stock market. Applying the scientific method along with an insatiably curious mind, she began trading stocks, futures, and options in order to find the holy grail to market success. She's discovered to her immense satisfaction that not only is there one way to succeed but many. Combining her love of cooking with the stock market, she's devised recipes for investment success designed to please the palate of most investors. Dr. Kris currently manages a private equity long/short portfolio and writes of her current research projects that appear on her website, StockMarketCookBook.com. Her most exciting project is applying market timing models to Modern Portfolio Theory to not only give greater returns but at substantially lower levels of risk. (See PortfolioPreserver.com for further information.)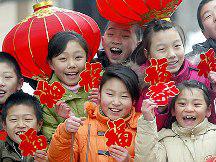 The dog days of summer are here as Wall Street waits on upcoming key economic numbers (GDP & Fed interest rate/minutes tomorrow; non-farm payroll on Friday). The Dow Transport Index (DTX) has been range bound for the past two weeks with the 640 level providing strong support and 660 providing overhead resistance. A break in either of these levels would be a fairly strong indication of mid-term market direction.
Market Highlights: Chinese small fry sizzle
Just when you thought the China play was over, in comes some small caps to shake things up. Four stocks (all trading on US exchanges) have been making major blips on my radar screen and I thought we'd take a quick look at each of them.
First off is China Recycling (CREG, $2.61), a developer of waste energy recycling projects for industrial applications in China. Share price has zoomed from a buck in late June to yesterday's high of $2.80. Volume since then has soared and it's a little bewildering as to why. Analysts quoted by the New York Post are giving the company a Hold rating citing weak operating cash flow, disappointing return on equity (ROE), and poor profit margins. Perhaps others know something I don't or perhaps there's some stock manipulation--I just can't tell. There is very little news on this company and I'd be wary about taking a long position, especially at these levels.
Next up is China Cord Blood Corp (CO, $4.19) which is the largest cord blood bank operator in China, with exclusive licenses to operate in Beijing Municipality and Guangdong Province. [A cord blood bank is a facility that stores umbilical cord blood for future use.] Trading in this stock was quiet until July 9th when all heck broke loose and the stock started jumping. Today it broke $3.80 near-term resistance in an 11% move. If you'd like to read more on this company, please check out this article.
The third is Chinese mobile game developer KongZhong (KONG, $8.69). The stock made its US debut in 2004 and since then it's been a roller-coaster ride for investors with share price bouncing between $2 and $16. Currently, the stock is on its way back up as it shifts its business model from 2G entertainment to 3G mobile and online gaming. The stock has gained over 35% in the past three weeks on much heavier than normal volume. The company reports earnings on August 19th. For further insight into this company and its financial metrics, please read this article.
The last (but not least) candidate in today's lineup is E-Commerce China Dangdang (DANG, $9.51). DANG started its e-commerce business selling books. Taking a page from Amazon's business model, it expanded its offerings into other areas with the inclusion of third party vendors. Although DANG is still small potatoes in the Chinese e-commerce sphere (Tmall is the largest), it's gaining market share. Though still a couple of years away from posting a profit, analysts see revenue climbing 26% and its deficit narrowing when it reports in two weeks. Share price has risen 150% since May on two to three times normal volume. Here's one article you can use to begin your research if you're interested in learning more about this company.
In all of these stocks, volume has risen sharply indicating that institutions are buying. Because of their relatively low share prices, you may be tempted to think that these are pump and dump schemes but the consistently high volume on all except for China Cord Blood (volume is just starting to pick up so it's too soon to tell) indicate otherwise (although I'm a bit suspicious of CREG). Also, people are shying away from Chinese stocks because of their lack of transparency (I'm being diplomatic here). I do think, though, that it is unfair to assume that every company is shady because you might be overlooking some excellent finds. Sure, all of these stocks have run-up very quickly and as such are ripe for a sharp pull-back. But there could be some excellent long-term growth potential to be had at a small price and I do believe that these companies deserve closer scrutiny by the serious investor.
Seeking Alpha's Disclosure: Past performance is no guarantee of future results. No recommendation or advice is being given as to whether any investment is suitable for a particular investor. Any views or opinions expressed above may not reflect those of Seeking Alpha as a whole. Seeking Alpha is not a licensed securities dealer, broker or US investment adviser or investment bank. Our analysts are third party authors that include both professional investors and individual investors who may not be licensed or certified by any institute or regulatory body.