Summary
Tweed is projecting $100M in revenue with pre-tax gross margins as high as 80%; this does not appear to priced into its current market cap.
Tweed's current valuation is much less than that of its peer group; the projections are not currently reflected in its share price.
Given Tweed's projections and potential, the company appears to be undervalued at its current price and is trading at an extremely low multiple over projected earnings.
We all know that the medical marijuana sector has been booming as of late. According to the BBC, "Investors have been flocking to cash in on the new markets, causing cannabis companies to soar". None of the so called "medical marijuana" stocks which are traded on the OTCBB and pink sheets other than Tweed, (TWMJF in the United States gray sheets or (TSXV:TWD) on Canada's TSXV,) have received licensing to produce and sell medical marijuana in Canada. These non-licensed companies have soared to market caps which are 100's, even 1000's of percent higher than the one company who is actually licensed to produce and sell medical marijuana in Canada, as well as being traded on a major exchange…. Tweed.
On the 4th of April, 2014, Tweed (TSXV:TWD) entered the TSX venture exchange through a reverse takeover of LW Capital Pool Inc. (TSXV: LWI.H). In doing so, Tweed became the first company in history to produce and sell medical marijuana in Canada while being traded on a major exchange.
Being the first to be traded on a major exchange certainly has its advantages and of course, gives Tweed an upper hand over any possible competitors; however, they have a lot more going for them than being first out of the gate. As can be seen in the overview below, Tweed has the facilities, capital, experience and knowledge which gives them the potential to grasp a large portion of the market share in the medical marijuana sector.
Financials summary:
-As of December 31, 2013, Tweed had total assets of $5,153,439 or $17,095,580 after including private placements made between December 27, 2013 and March 07, 2014.
-Tweed has long term liabilities of $35,099.
-As of closing price on April 11, 2014, the current market cap for Tweed sits at approximately $118.53M
Projections summary:
Tweed is licensed to grow 15,000 kilograms (33,069.3lbs); however, it is likely they will lobby the government to increase those amounts if demands are greater than expected. Tweed recently stated that it is already showing signs of exceeding short-term production capacity. In order to meet these demands, Tweed has acquired medical marijuana seeds and plants from certain growers licensed under the former Marihuana Medical Access Regulations (MMAR). This acquisition was made not only to meet future demands, but also as a means of offering more varieties as well accelerating their current growing capabilities.
Tweed has estimated their future average selling price to be $8.80 per gram. Under the current Health Canada license limits of 15,000 kilograms, that would translate to approximately $130M in revenue. Tweed has stated that they are projecting revenues of $100M and according to Chairman Bruce Linton, can expect pre-tax gross margins as high as 80% when operating at full efficiency. Leaving room for error and assuming Tweed operates at an average 75% efficiency, that would be equivalent to $60M gross pre-tax on a 60% margin at 100M in revenue. At a multiple of 10 over pre-tax earnings, this would translate into a $600M market cap or a PPS of $17.10.
Comparable Tickers:
*TWD:
Market Cap: $102.75M
Shares Outstanding: 35,070,108
projected annual EPS: 1.85 - 2.28
projected earnings: $65M - $80M
Assets: $5,153,439 ($17,095,580 after including Private Placements)
Liabilities: $35,099
PPS $2.93
MJNA:
Market Cap: $189.70M
Shares Outstanding: 948,507,961
4th quarter 2013 EPS: $0.0001
Assets: $46,626,301
Liabilities: $46,626,301
PPS $0.20
MDBX
Market Cap: 1.68B
Shares Outstanding: 73.33M
EPS: $0.035
Assets: 6.9M
Liabilities & S.H. Equity: 6.9M
PPS: $23.00
Facilities: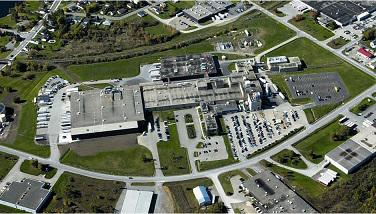 #1, Hershey Drive, Smith Falls
-Historic location
-8 buildings
-500,000 square feet (current plans includes use of 180k square feet)
-commercial leasing opportunity
-39.6 acres of land
Insider Holdings (As of March 28, 2014):
Charles Rifici (President & CEO):
Has acquired, directly and indirectly, 7,774,053 common shares of Tweed Marijuana Inc. (formerly LW Capital Pool Inc.) (TSXV: TWD) representing approximately 23.21% of the outstanding common shares in exchange for 36,480 Tweed Inc. common shares.
Bruce Linton (Chairman):
Has acquired, directly and indirectly, 3,612,122 common shares of Tweed Marijuana representing approximately 10.78% of the outstanding common shares in exchange for 16,950 Tweed Inc. common shares.
Executive Team:
Chuck Rifici, President & CEO: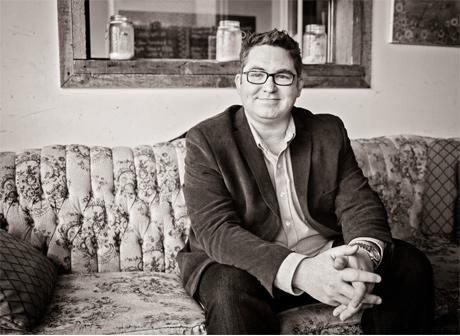 - A consummate and creative entrepreneur
- 20 years of financial, operational and entrepreneurial experience.
- Experienced CFO with experience in both private and public sectors.
- Has secured over $20 million in debt and equity.
- Has completed a dozen M&A transactions, including a TSX public listing through a Capital Pool Company reverse take-over.
Prior to founding Tweed, Chuck served as CFO for a number of companies, including Select Start Studios which was successfully sold to Shopify; Sitebrand, where he achieved a public listing on the TSX through a reverse takeover; and Cybersurf, where he led the company's financial and acquisition strategies. Previously, Chuck was President and Re-Founder of Cyberus, which grew to become Ottawa's second largest independent ISP, and was President and Co-Founder of Comnet Communications.
Bruce Linton, Chairman: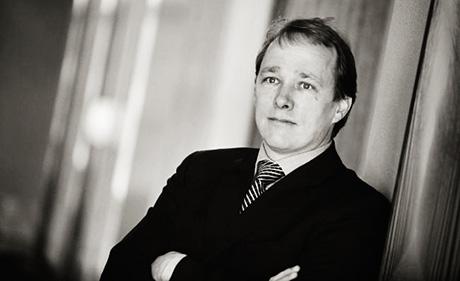 -Led the successful entry of both CrossKeys and Clearford into the Chinese market in 2009.
-Clearford was awarded by the Canada-China Business Council for its market entry strategy.
-Was part of the leadership team for the Nasdaq/TSX initial public offering at CrossKeys.
-Has been responsible for the acquisition and/or disposition of over $100 million in business assets.
-Has established regular engagement with the World Bank and Asia Development Bank.
-Previous engagements in foreign markets (India, Philippines, China, Peru, Colombia, Ecuador, Azerbaijan and Uzbekistan.)
Bruce currently sits as Canada's representative on the World Bank's Water Sanitation Program Advisory Council as well as the Cleantech Advisory Board for Foreign Affairs as well as Trade and Development Canada. He is the past Chairman of the Ottawa Community Loan Foundation, past Board Member of Sitebrand Corporation, past Board Member and Treasurer of Canada World Youth, past Board of Governor for Carleton University, past President of the Nepean Skating Club and past President of the Carleton University Students Association.
Vice President, Community engagement & General Counsel:
Mark Zekulin: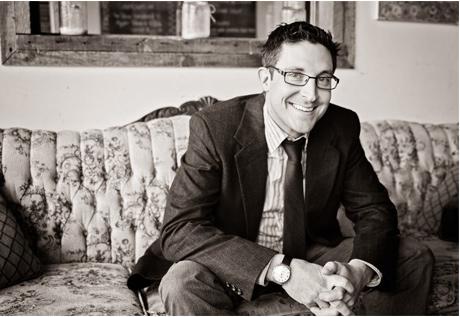 -Extensive background in law, policy and political engagement. -Served as a Senior Advisor to the Ontario Minister of Finance.
-Graduate from the University of Waterloo in Mathematics.
-Graduate from the University of Ottawa in Law.
-Graduate from the University of Cambridge in International Law.
-Advised the Minister on gaming policy to financial and securities market regulation.
Mark Was closely involved with the development and oversight of several provincial budgets, the organizational overhaul of the Province of Ontario's gaming and casino assets, and the funding of the Toronto Financial Services Alliance. He has worked internationally at the Business and Industry Advisory Committee to the Organization for Economic Co-operation and Development (OECD) as Acting Senior Policy Manager, coordinating, developing and presenting industry policy positions from across the OECD membership countries with respect to competition law, tax policy, public governance and computer and communications policies (including those relating to intellectual property).
Mark has kept himself busy providing legal, political and strategic advice to high-profile local and international corporate clients, most recently as Counsel at the Ottawa-Washington international trade law firm of Cassidy Levy Kent.
Master Grower: Ryan Douglas: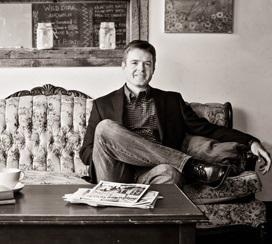 -Worked in the horticulture field since 1998.
-Over 15 yrs of experience working in commercial operations. -Managed up to 700,000 plants annually.
-Was recently employed as cultivation manager for Remedy Compassion Centre (RCC) in Auburn, Maine.
-Led the large-scale production of medical marijuana and successfully implemented early plant growth protocols to facilitate maximum production yields at RCC.
Ryan's experience includes Head Greenhouse Grower of two production facilities for Wilson Farms, where he ran a large-scale commercial greenhouse operation. Ryan has a Bachelor's degree from Antioch College in Ohio and Horticultural certificates from the National Learning Service Center in Colombia.
Brian Greenleaf, Director of Operations:

-Distinguished career primarily within the high technology sector.
-Served as a mentor and advisor to a number of start-up companies, providing product management, marketing, sales and financial management strategy.
-Led several startups and turnaround situations, including XIOS Systems Corporation, Mentor Networks and Impatica Inc.
-Active in industrial relations and was a founding Director of OCRI (now Invest Ottawa)
-served on the board of CATA and the Industry Consultative Committee to the Department of Communications, as well as various private sector companies.
Brian was senior executive in two rapid growth companies, and was a key contributor to their successful IPOs. Brian holds a B.Sc. in Engineering Physics from Queen's University, has studied at the graduate level in Systems Engineering at Carleton University, and has completed an intensive seminar in Financial Management at the Queen's School of Business.
Final Thoughts:
Try as I might, I am unable to find a publicly traded medical marijuana company who can match the fundamentals of Tweed let alone the potential. Although many investors appear to be waiting on progress reports and hints at first quarter numbers, Tweed appears to be fundamentally extremely undervalued at today's market cap. From looking at this basic overview of Tweed and the comparable factor, it is clear to me that Tweed has the most important Health Canada Licensing, facilities/infrastructure, capital, experience and knowledge to maintain a crown in the medical marijuana sector. Tweed may be the gold standard in medical marijuana investing.