Facebook (FB) has been the beneficiary of extraordinary growth over the past few years. The explosive growth is global and is expanding at an increasing rate. This growth can be leveraged to income through the use of mobile and internet advertising through the extensive reach and breadth of users that the company sports. Valuations based upon Facebook's users and monetization for mobile have been detailed in past articles on Seeking Alpha. Interestingly, one of the most valuable assets that Facebook has is its data - data grown and expanded through the growth of users and the sustainability of past users. This user growth will be demonstrated below as not only significant, although growing on an global basis.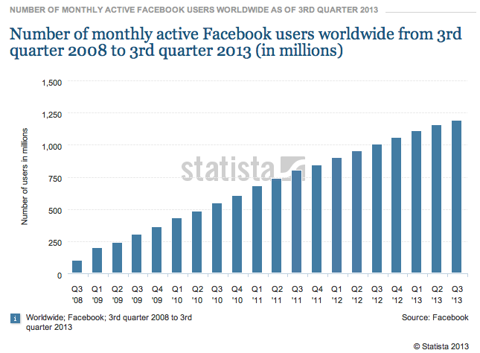 On a global basis, Facebook's user growth is still growing. This will eventually peak and reach a sustainable growth level. In the meantime the return of users is key, but growth is also growing on a global basis. For a more specific analysis, a set of popular countries will also be checked for individual growth in those areas.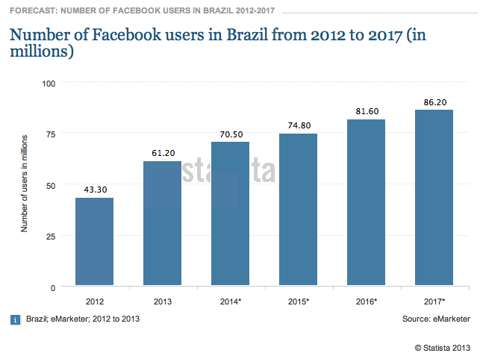 Data is sometimes overly focused on the U.S., although in other major countries such as Brazil, Facebook's growth is continuing and set to gain in the coming years.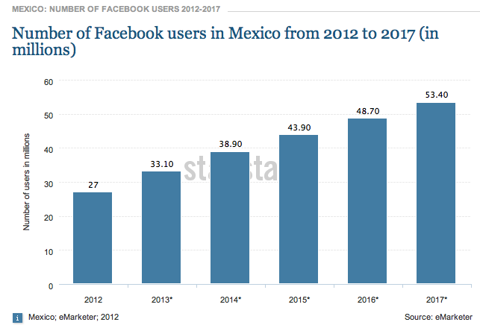 Facebook's growth is also continuing and set to gain in Mexico as well through 2017.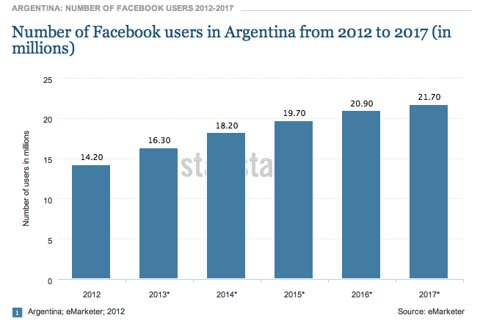 A smaller country than those previously stated, Argentina is set to feed Facebook's user growth as well through 2017.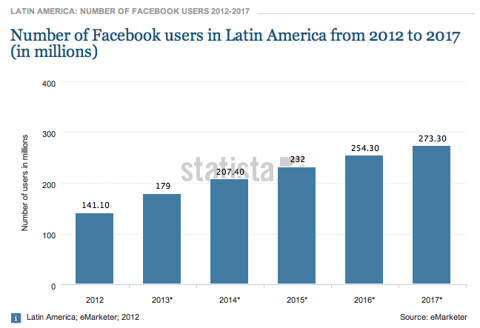 For Latin America as a whole, Facebook's user growth here is set to gain over the next four years as well.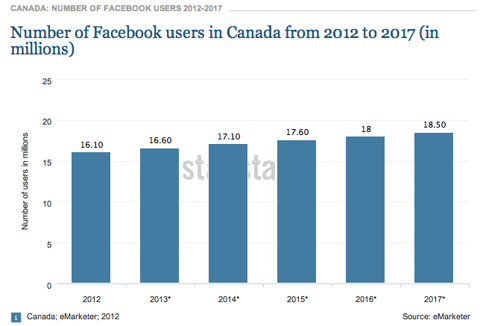 Facebook may not be a dedicated hockey channel, although Canadians will add to Facebook's user base as users will expand in the country through 2017.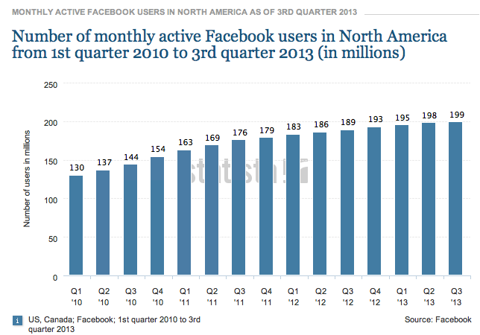 As an overview, North America is adding to Facebook's user base as well, although at a slower rate than in previous quarters. Facebook will have to look elsewhere for organic user growth in the future.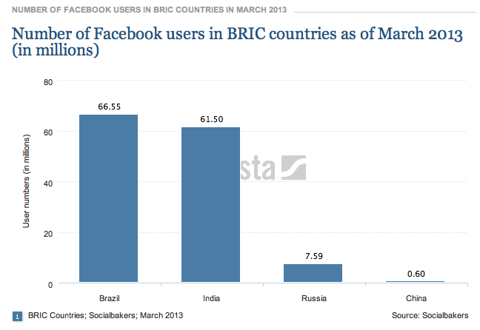 Interestingly, as Facebook is set to see a plateau in North America, China and Russia are two major countries that Facebook needs to target in the coming years. If Facebook is able to target these two countries successfully, that would spell major user base gains for the company in untapped markets.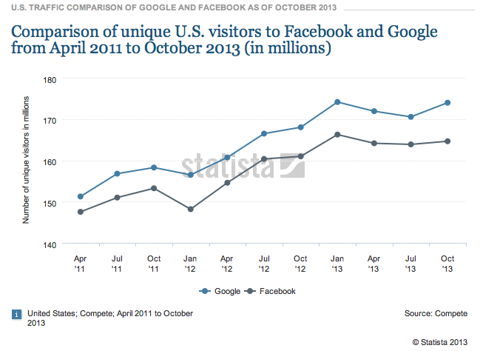 At first glance, a Facebook user may believe that Facebook is defending a "most visited" title. In reality, Google (NASDAQ:GOOG) is still the most visited website. This is a positive for Facebook as they still have popularity to gain, although dethroning Google will likely be close to impossible.
Conclusion:
Facebook's user growth is set to expand in many countries that usually go unnoticed as data is sometimes overly focused on the U.S. Interestingly, growth in North America has reached a plateau and Facebook will have to target untapped markets such as Russia and China to make up the difference - the latter a challenge due to regulations.
In retrospect, targeting these new markets does not only bring more users - it brings along a whole new set of comprehensive and unique data on an untapped country's people and AD revenue for companies in those countries.
Expanding Facebook's user base is key to future growth, although the sustainability of its current user base to maintain the monetization of the company's platform is a key aspect that is required for the company's future growth. Data is Facebook's largest asset, and user growth is a key input to feed user data growth.
Disclosure: I have no positions in any stocks mentioned, and no plans to initiate any positions within the next 72 hours. I wrote this article myself, and it expresses my own opinions. I am not receiving compensation for it (other than from Seeking Alpha). I have no business relationship with any company whose stock is mentioned in this article.
Additional disclosure: Always do your own research and contact a financial professional before executing any trades. This article is informational and in my own personal opinion.