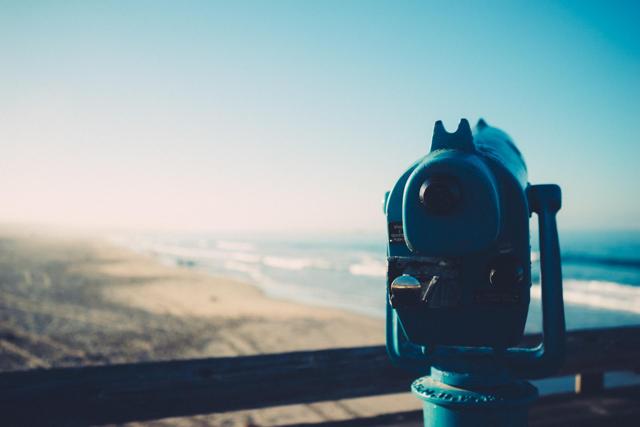 Only SecretCaps scouts the stock market for unique opportunities through extensive research
Specific Portfolio Updates:
Memex:
Great to see the COO of Memex adding 135k shares $0.14 in the open market:
Urbanimmersive:
Urbanimmersive reported its Q2 results:
HIGHLIGHTS
• Signing of a partnership agreement with Centris®. Centris® is a division of the Greater Montreal Real Estate Board exclusively offering technological resources to 12 real estate boards of Quebec and their more than 13,000 real estate brokers. Centris.ca is the website portal of the Quebec real estate industry for consumers, where all properties for sale by real estate brokers in Quebec are grouped at the same address. ;
• Strategic nomination of a new administrator on the Board of Directors, in the person of M. Éric Charbonneau, president of Centris®;
• Consolidation of technological development efforts linked to the visual content marketplace future launch into Centris® network;
• Launch of the multilingual version (French/English/Spanish) of the marketplace of real estate marketing content;
• Redesigned www.urbanimmersive.com website;
• Signature of two reseller agreements s of the Urbanimmersive's marketplace;
• Signature of a memorandum of understanding with RESAAS, the real estate social network of 370,000 real estate brokers;
• Announcement of a proposed private placement for a maximum amount of $1,500,000 through an agent.

ACHIEVEMENTS
Business development conducted in the second quarter of the 2016 financial year has laid a solid foundation for growth in the coming quarters. Indeed, on February 1, the Corporation (search and replace) announced the signing of a five-year partnership agreement with Centris® for the local and international commercialization of its online marketplace of real estate content providers. The deployment of the marketplace is planned for the third and fourth quarters of the 2016 fiscal year and should allow the Company to increase the number of the marketplace's users from hundreds to thousands.

In preparation for deployment, the Company focused on the marketplace's technological and logistical development with its partner. Several technological developments are in progress to synchronize the marketplace to the Centris® platform to adequately integrate the various users (real estate firms, real estate photography agencies, brokers and various content providers) and adjust some settings based on user behaviour in the platform, since its limited launch in the previous quarter. In parallel, the Company invested in the translation of its real estate content marketplace in English and Spanish, in preparation for the export of the solution outside the province of Quebec.

The Company has also appointed a new director in the person of Mr. Éric Charbonneau, on the Company's Board of Directors, as provided in the agreement signed with Centris®. Mr. Charbonneau will not receive any compensation from the Company. Mr. Charbonneau serves as CEO of the Real Estate Board of Greater Montreal. He is also the founder and CEO of Centris® division. Centris® develops and integrates B2B technological solutions delivered to over 13,000 real estate brokers and companies, and operates the platform centris.ca for consumers.
It is also during the second quarter that the company overhauled its www.urbanimmersive.com website. This website highlights the business direction taken by the company for several months.

The Corporation issued 1.4 million shares at of $0.075 following the exercices of 1.4 million warrants and received $105,000. These warrants are related to the warrants issued in the private placement of the previous quarter.
The Company considers having sufficient short-term liquidity to execute its marketing plan. However, to be able to support a more aggressive growth plan, the Company recently announced a proposed private placement of a maximum amount of $1.5M through an agent. The Company expect to finalize this private placement in June 2016. The CEO informed us the raise is going according to plan.
Radcom:
Radcom closed the financing, raising $23M in the process. Bullish to see that the over-allotment got filled too:
Again, its worth noting that RADCOM'S largest shareholder, Zohar Zisapel, has agreed to purchase up to $5.6 million of the ordinary shares, a major green flag for the company.
I (Sujan) added on the dip.
BVX Medical:
Still long, we are waiting for a good intra-day spike to sell our position
Marathon:
Marathon authorized a stock repurchase program: up to $2M in stock.
BeWhere Holdings:
BeWhere Holdings Inc. Announces Agreement With Mobilizz Inc. and Welcomes a New Director (2,000 beacons)!
I (Sujan) plan to add shares, and Tom tripled his stake. I think BeWhere is a big winner. Take Axiosma for example, a similar Internet-Of-Things play. They reported $1.3M revenue and steep losses, yet is valued at $40M. BeWhere is now valued at $5M, granted no material revenue yet, but no steep losses either. The upside is very, very big for these tiny Internet-of-Things pure plays.
Funny enough, or sadly enough, SeekingAlpha declined our article. But that goes to show that only SecretCaps covers unique opportunities like these! This is why we created SecretCaps!
BeWhere Holdings: A Pulsing, Immutable NanoCap Growth Story
AcuityAds:
AcuityAds announced that:
Bleublancrouge, an interactive advertising, marketing and branding agency based in Montreal , has signed a deal with Acuity to take advantage of their flexible DMP offering based on Adobe's® Audience Manager®, the industry leading data management platform.

Acuity's programmatic advertising platform seamlessly integrates with Adobe® Audience Manager® to enable customers to derive audience insights from first-party customer data. The integration empowers agencies like Bleublancrouge to enable their clients to use data more efficiently in targeting the right message to the right customers, creating more efficient media campaigns with higher returns.
Interestingly, this is the first marketing agency to take advantage of AcuityAd's partnership with Adobe.
RSI International:
Bullish news: A major shareholder in RSI International, Skywire, increased its ownership. The full press release:
LAS VEGAS, NEVADA - (Marketwired) - 05/24/16 - Ernest W. Moody Revocable Trust a significant owner in SkyWire Media, Inc. (the "Trust") wishes to announce that it has executed an agreement with Hotel Room Xpress Pte. Ltd., Xpress Credit Limited and Heng Fung Capital Company Limited (the "Vendors"), together with ZH International Holdings Limited, the parent company of the Vendors, pursuant to which the Trust will acquire the 8,031,664 common shares of RSI International Systems Inc. (the "Corporation") owned by the Vendors in consideration for a payment of C$1,485,857.84 (the "Transaction"). The Shares represent approximately 25.12% of the Corporation's 31,967,126 issued and outstanding common shares. Closing is scheduled to be completed on June 30, 2016 to facilitate the logistics of transferring the Shares.
They now own more than 50% of the shares. We think RSI will be fully acquired this year. We just hope the premium will be substantial, and not just a few percentage points. This type of fleecing of shareholders does happen so now and then in micro-cap land.
Direct Insite:
Tom wrote a great update piece on Direct Insite, check it out if you haven't already:
Eight Reasons Why Direct Insite's Earnings Call Has Us Bullish
We expect new press releases and deals very soon
Reliq
SeekingAlpha did publish our Reliq article however for added exposure.
RSSS International:
Shares continue to rally and are now trading firmly above $1. This has been a long term holding for SecretCaps for some time now.
Our Latest Reports: (Released First To Pro Members)
Check out our latest articles:
Watchlist:
We are diving into Determine (DTRM) a $14M provider of e-contract solutions. We are waiting until determine's results on June 16 before we decide whether or not to make a move on this company.
We were looking into Vogogo but the shakeup in their business has us on the sidelines until we see what comes of it.
VersaPay (reminds us of Direct Insite as we have spoken about before) saw 17% revenue growth to $1.45M. With only nearly $2M in cash and cash operating expenses of $1.36M, its clear that the company will have to raise money. This company's SaaS solution for working capital management's revenue rose 85% to $0.29M.
This $33M company doesn't have the mega giants Direct Insite has, nor is it self funding like Direct Insite. We prefer to be invested in Direct Insite.
Reach An Audience:
Want to share your hard work and get exposure for yourself and your content? Watch this video now! See the exposure you can achieve!
Education:
View all of our educational content in one easy place , all of which is posted publicly on a delayed basis
Latest Premium Content: Long and Short Term Plays:
View all of our latest plays in one easy place!
Broader Micro-Cap Market:
The IWC ended a good week almost 3% higher.
Lesson Of The Week:
Never invest with margin. In most cases you can't if you only invest in micro-caps, because most brokers won't grant you a multiplier on your cash position, but the big risk if you do that the illiquidity will kill you in case of forced selling.
Holdings Not Listed In Our Portfolio:
Memex (OEE.V), UrbanImmersive (UI.V), AcuityAds (AT.V), Spectra Inc (SSA.V), Ivrnet (IVI.V), RSI International Systems (RSY.V), AtmanCo (ATW.V), BeWhere Holdings (BEW.V or BEWT)
Submit A MicroCap Blog Post
Take full advantage of SecretCaps and submit a blog post on a company you are invested in. It will go on the homepage, help you build a track record and a following and get exposure for your idea!
You don't have to be a PRO, submit a post today and we will work with you to make it work for our homepage!
Videos:
Following our successful MicroCap screening video , we are interested in doing another video lesson and are trying to pinpoint a topic. Have any ideas? share them below!
Disclosure: This content is strictly informational and educational. Do not invest or trade based upon this content. Always contact a financial professional before executing any trades or investments
This Post Was Published FIRST For PRO Readers
Additional disclosure: This article is strictly informational and educational and is not investment advice. Do not trade or invest based upon this content.