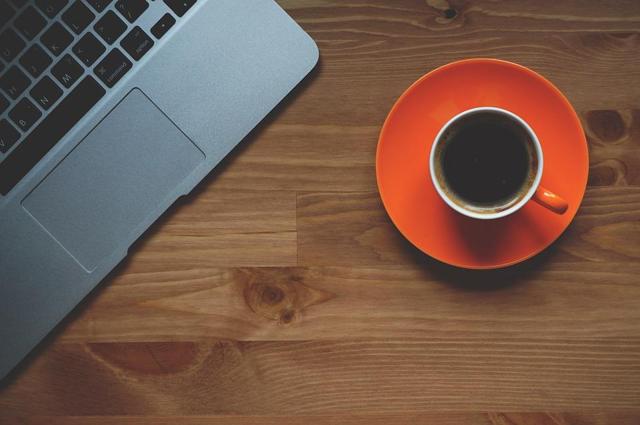 Your impatience is the worst enemy to your portfolio. Sometimes the best thing you can do is go for a vacation, a walk or a coffee break while your management teams execute!
(Post Released Originally on SecretCaps) Add your email for the market's sharpest MicroCap research - free.
Specific Portfolio Updates:
RYU Apparel:
SecretCaps Member Gurinder submitted his Research Report on RYU Apparel, its worth a read!
RYU Apparel - Is It Time To Change Into This Company?
BVX:
We sold BVX on an intra-day spike and only took a small loss on the position. Sometimes your ideas don't pan out and its better to admit it and move on, that's what we are doing here.
Our thesis was based on the contract pushing shares higher, although shares did not budge enough on the announcement since we now believe it was already baked in.
Ivrnet:
Ivrnet's SMS technology solutions are hitting the market hard! It is worth noting that the company updates investors on their blog and does not press release news events often.
Transit authorities in BC (Translink), Alberta (Calgary Transit), and Ontario (Grand River Transit) utilized the Ivrnet-powered NEXTEXT system to serve a combined 1.4 million messages to their ridership between May 5th and May 19th. This message helped the Canadian Red Cross' Fort McMurray donation campaign achieve approximately 40% of all donations through SMS
The company again saw its SMS service help the Red Cross tremendously with:
Our partners at Calgary Transit, Translink Vancouver, and Grand River Transit in Kitchener-Waterloo have graciously donated their unused ad space on NEXTEXT to spread the word about the Red Cross text-to-donate campaign.

More than 88,000 residents had to leave their homes in and around the Fort McMurray area, sending evacuees to nearby communities for aid and shelter.

Because of this widespread disaster, TransLink in partnership with NEXTTEXT is providing donation opportunities for anyone who texts "33333" for the next two weeks to donate $5 to the Red Cross relief efforts for Fort McMurray.

All you have to do to donate is text "REDCROSS" to "30333" from your phone.

About $11 million has been already donated to the Red Cross and both the Alberta provincial and federal governments have committed to match individual donations
It is excellent to see Ivrnet's solution hitting the marketplace hard. We expect to see continued updates from the company. Our original blog post can be viewed here.
Ivrnet: Extremely Overlooked Nano-Cap, With Three Validated Initiatives To Drive Growth
AtmanCo:
Following their Q1 results, we expect AtmanCo to release news in the near term on the potential raise. This is the arbitrage opportunity we described in our original post.
Marathon:
Marathon continues to initiate new litigations. A few days ago, word came out that one of their subsidiaries has started an injunction against Yahoo!. It' up to the judge to affirm the enforcement. If so, Yahoo! might settle soon.
Interestingly, we noticed that many patent stocks long left for dead have bounced big time this year.
BeWhere Holdings:
Our breaking story on BeWhere goes mainstream. Now talkmarkets.com has published our piece:
Expect an official press release coming up too!
RSI International:
RSI International released its Q1 results:
Total Revenue went from $1,197,049 in Q1 2015 to $1,226,115 in Q1 2016 for an increase of 2%.

New property sales in Q1 2016 were 39 compared to 86 in Q1 2015. The large sales in the first quarter of 2015 were primarily the result of 2 multi-property deals. Those multi-property sales totaled approx. 1/3 of the sales of Q1 2015 quarter.

18 net new properties were added during Q1 2016.

As a % of total revenue, recurring revenue in Q1 2016 was 87.8% while in Q1 2015 it was 85.7%.

During Q1 2015, FX gain of $330k resulted from of a large number of new US customers beings added and a large movement upward of the US dollar (8%) during that period.

As a % of revenue, gross margin was 84% in Q1 2016 and 83% in Q1 2015.

EBITDA decreased from $270,636 to $20,153 for decrease of 93%. If foreign exchange gain is not considered, EBITDA for Q1 2016 is $(22,310) compared to EBITDA for Q1 2015 of $(59,228). An improvement of 62%.

Total operating expenses, not including FX gain, were $3,210 higher in Q1 2016 compared to Q1 2015. Or less than 0.5%.

Salaries and Benefits were lower due to certain salaries being capitalized to the development of a new RoomKeyPMS product as well as lower commissions due to lower sales when compared to Q1 2015.

Total properties using RoomKeyPMS were 772 at the end of Q1 2016 for an increase of 3%.

During the first quarter of 2016, $199,000 was spent on the development of the new RoomKeyPMS product and related equipment purchases. As well, $18,000 of cash out flow was incurred during Q1 2016 related to operations.
Earnings are so-so to be honest, with no market reaction whatsoever. Nevertheless, we think RSI will be acquired later this year.
Direct Insite:
Seeking Alpha published our update article on Direct Insite, after PRO members saw the update way before we made it public.
SharpSpring:
SharpSpring to present at the LD Micro Conference. With the marketing automation market heating up, (such as Marketo attracting buyout attention) we see SHSP getting acquired as their endgame. We are unsure of the timeline, but if not the company is executing very aggressively in the interim.
SilverSun:
SilverSun announced that the CEO of SWK, their subsidiary resigned. While there may be some overlap, Mark Meller, CEO of SilverSun, Should be able to handle the position and then the salary should help the bottom line for the company (they dont have to pay the resigned CEO). It will take time to see if this is the case, or if having another CEO for SWK was necessary for sales.
Research Solutions:
Research solutions expanded its presence in South Africa this week, a very telling growth sign for the company.
"Research Solutions Subsidiary Reprints Desk® Signs Distribution Agreement with WorldWide Information Services, Strengthens its Presence in South Africa...
"Research Solutions is pleased to partner with WWIS in bringing our market-leading research retrieval services to academic libraries in South Africa, supplementing their library subscriptions with on-demand content delivery," said Peter Derycz, President and CEO of Research Solutions. "WWIS is well positioned to support us as a result of their strong network and knowledge of the local market." - Source
Our Latest Reports:
Check out our latest articles:
Watchlist:
Crossroads released results. We exited at $2.96 months ago at an impressive gain. We have no intentions of re-entering now.
We are continuing to look into Determine, which was ranked a top 50 company by spend matters recently.
We are also looking into Axios Mobile, Diagnos, Fireswirl and ParcelPay.
Post Today:
Want to share your hard work and get exposure for yourself and your content? Watch this video now! See the exposure you can achieve!
Education:
View all of our educational content in one easy place , all of which is posted publicly on a delayed basis
Latest Premium Content: Long and Short Term Plays:
View all of our latest plays in one easy place!
Broader Micro-Cap Market:
The IWC ended a quiet week 1.5% higher.
Lesson Of The Week:
How much in transactions costs are you paying? Shop for the cheapest broker, the differences can be big, depending on how many trades you do per year.
Holdings Not Listed In Our Portfolio:Memex (OEE.V), UrbanImmersive (UI.V), AcuityAds (AT.V), Spectra Inc (SSA.V), Ivrnet (IVI.V), RSI International Systems (RSY.V), AtmanCo (ATW.V), BeWhere Holdings (BEW.V or BEWT)Submit A MicroCap Blog Post
Take full advantage of SecretCaps and
submit
a blog post on a company you are invested in. It will go on the homepage, help you build a track record and a following and get exposure for your idea!
You don't have to be a PRO, submit a post today and we will work with you to make it work for our homepage!
Videos:
Following our successful MicroCap screening video , we are interested in doing another video lesson and are trying to pinpoint a topic. Have any ideas? share them below!
Disclosure: This content is strictly informational and educational. Do not invest or trade based upon this content. Always contact a financial professional before executing any trades or investments.
This Post Was Release First To PRO Readers
Are you a company or IR firm looking for research or exposure? Email Tom@SecretCaps.com Today
PRO COMMENTS: (Comments and questions asked by our PRO readers:)
Kevin Hollingsworth - Tom / Sujan, question regarding Ivrnet (IVI.V) which currently looks to be roughly .05 pps. What was your entry point as you've got it listed as a holding but, not listed in the portfolio? Curious what a good entry point might be currently is why I ask? Thanks, KHPosted 3 days ago -

420trades - A few questions...

What was the BVX contract?

Are you confident in AtmanCo long-term or only for arbitrage?

What is ParcelPay? I can't find it anywhere.Posted 2 days ago -

420trades - Do you still recommend SSNT?Posted 2 days ago -

Tom / Sujan - Kevin, of course. I am in at .04. I believe Sujan is in around the same.Posted 2 days ago -

Tom / Sujan - 420 - Thx for the questions:

Virtra announced a contract in the ballpark of $3k to $40M which we saw as an opportunity for shares to pop, although as it panned out the announcement seemed to be already baked in (no idea who would know...) and shares did not move up substantially.

Post: http://secretcaps.com/virtra-systems-near-term-...

Contract: https://www.fbo.gov/index?s=opportunity&mode=fo...

Their PR After Our Release (we're fast!):http://finance.yahoo.com/news/virtra-selected-u...

______________________________________________

Atman we are confident long-term, their solution is very compelling. Although ultra short term we expect the arbitrage opportunity to produce gains.

Post: http://secretcaps.com/atmanco-personality-testi...
______________________________________________

SSNT is a sleeper. They continue to produce impressive growth results top line as the CEO brings together resellers into the parent company. We always viewed SSNT as the "buy and forget" MicroCap. We wouldnt reccomend adding here as we are waiting to see how the SWK CEO leaving will affect sales and the top line.

If Mark can handle sales than thats a great push to the bottom line (not paying the SWK ceo too). It just happened so we are not sure yet.Posted 2 days ago - "Edited" -

420trades - Got it, thank you. Is ParcelPay the right name?Posted 2 days ago -

Tom / Sujan - Yes, we found it on one site, but we are having a problem finding the company on Yahoo Finance or even on Google - a red flag to get removed from the watchlist!

https://www.canadianinsider.com/company?ticker=PKGPosted 2 days ago -

420trades - Looks like it's ParcelPal actually.Posted 2 days ago -

420trades - https://www.google.com/finance?q=CNSX%3APKGPosted 2 days ago - "Edited" -

420trades - https://www.parcelpal.com/investors/Posted 2 days ago -

Tom / Sujan - Great 420 thanks! Digging into this one. Reminds me of GrubHub!Posted 7 hours ago -

Tom / Sujan - 420 we found more info on Parcel Pay. Since the company had a different name some time ago it was tough to find:

There old name was "Plus8 Global Ventures, Ltd" on Sedar.

Not much news on this one, reaching out to management but still only on the watchlist of course. Reminds me of grubhub. There just isnt enough information available, and their? fins have some red flags (only have cash for ~1.5 quarters at this rate.Posted 6 hours ago -

420trades - Cool, Interactive Brokers won't let me add it to a watchlist or place a test order. Weird ticker. :)Posted 5 hours ago -