Voltamp Transformer Ltd (NSE: VOLTAMP), a mid cap firm with market cap INR 719.13CR, is a leading and reputed transformer manufacturing company in India. The firm started its operation in 1963 and its product portfolio consist of three type of transformers - distribution transformers, power transformers and dry type transformers. Firm has produced excellent financial results so far. In FY09, Sales grew by 12%, operating margin stood at 27 %( highest in last ten years), and net profit margin at 18%. Firm has given good returns to its shareholders so far, its current FY ROE is 53.48%, one of the best in this sector and last five year average is 47.6%.This stock may interest those investors, who are keen to invest in good dividend stock; its current dividend yield stands at 3.68%.
Management Team has wealth of experience in power sector and made well key strategic decisions in past resulting in increased sales and operating margins. In FY 06, Firm management rightly anticipated the market demand and increased its capacity substantially by 33%.It has strategic relationship with German based firms - Mora Tranformatoren GmbH, Hochspannungstechnik  and  Transformatorbau GmbH  for manufacturing various kind of Transformers. Firm's typical customer is Government, State government Electricity Board, and private firms such as Siemens, ABB and L&T. Nature of Industry requires a firm to have good connection with Central and State Governments, proven product lines and ability to meet demand on time. Voltamp Management is well connected with Indian Government, State Electricity Board and private firms, which reflects its significant number of repeat orders and government orders.


 The Financial performance of firm is as given below. The sales went down in FY09 owing to recession but still firm was able to give superior margins and increased to 27% from 22% and net profit margin from 14% to 18% in FY09.Another key point is that the company has zero debt and can leverage well if situation arises so.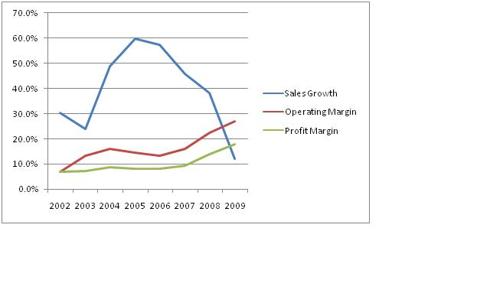 Some key financial performance matrix is below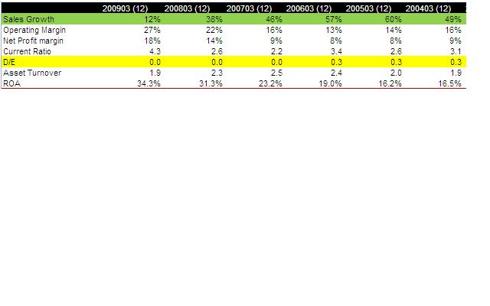 The valuation matrix for FY09 is below, (based on 13 August 2009Price data)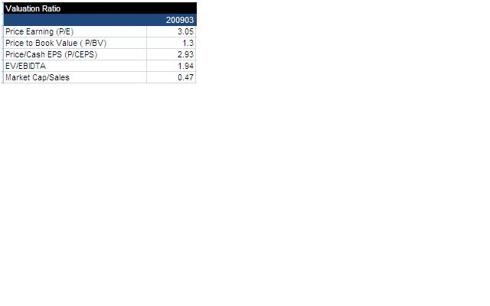 The stock PE is at 3.05 and P/BV is 1.3, sector PE is at 24.59, which makes it a cheap stock to own at this price. We have valued Voltamp transformer based on value investing methodology. Based on FY09 earnings: INR647.48CR, WACC at 12.95%, we are getting earning power value (NYSEARCA:EPV) per share at 1407.27. The entry price calculation is based on two assumptions
·          Margin of safety : 20%
·         Sustainability of Competitive advantage at 75%
Using this assumption and replacement asset value, the entry price is INR917.83, on 28 Aug 09 it was trading at INR 835.5 and thus a great buy.
Power sector reform is one the key challenge India is facing , some key statistics are like that : Financial losses for the sector itself is around 4% of GDP, average power shortage is 8-9% and peaking shortage at 12-15%. No wonder, India government in recent budget on 4th July 09, has reaffirmed its renewed focus and consequently increased investment by 160% in power sector. Voltamp has excellent relationship with its client and has built solid franchise over time; The Franchise value based on our model is INR100CR.  Voltamp is well positioned to take advantage of the mentioned strategic government move, Fresh investments, and drive by government will help Volt amp to sustain its revenue growth. With good management team, excellent product portfolio, and strong relationship with the customers makes it an attractive asset to own.
  Disclosure: I do not have any postion in this stock.