It's no surprise that consumers are continuing to cut the cord with cable companies due to higher costs and poor quality programming. There is one positive, a choice to gain access to higher quality programming at Netflix (NASDAQ: NFLX) where content has been reported to have tripled. This is an incredible pace over the past few years for the world's leading Internet television network streaming entertainment is a reported 190 countries.
I think programs like Two Broke Girls and Two and a Half Men (in the US) have run its course. So, given these poor choices, consumers or at least the more finicky audience is searching for much higher quality programming to just sit back, relax and chill in their favorite chair or couch with family and friends.
While Netflix has done well for investors over the years, the stock appears to be setting up again (see the chart below) and is worth a look for the long-term. An analyst at Guggenheim said it best, "Netflix is continuing to invest in creating compelling content."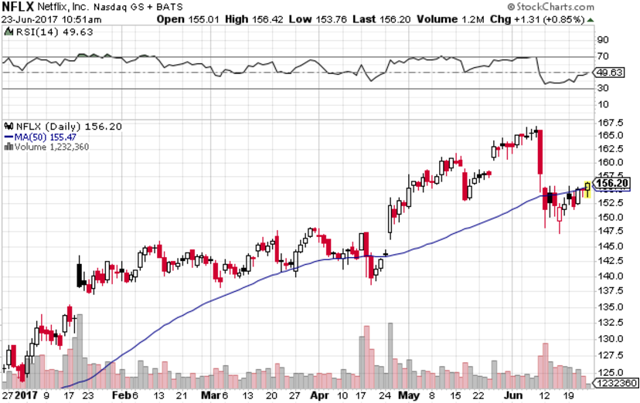 Remember, while cord-cutting explodes at an alarming pace, consumers do have a choice. Luckily, Netflix does have a number of entertaining series that are able to hold your attention and can be addicting to watch. These series are gaining word of mouth referrals from friends and family. This positive buzz certainly helps gain additional membership, boost its retention rate, and continue as a premier choice for programming content. Take a look for yourself.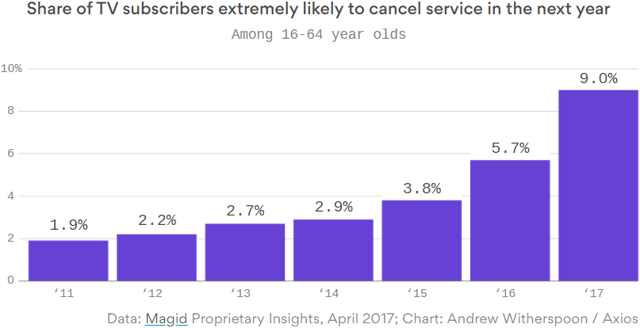 Expanding its infrastructure globally is expected to be positive for those investors with a long-term view and for those investors who are looking to benefit from accelerated cord-cutting and increasing subscribers. The writing is on the wall. Netflix, the streaming media giant, is a compelling investment and best-of-breed company. Also, at Guggenheim, Netflix remains a top media investment idea with a target price of $180, up from $175.
Disclosure: I am/we are long ETFS THAT MAY HOLD NFLX STOCK.