THE ERA OF DISRUPTION --  Well, it's here and we are still in the very early stages. The Big strategies for the next 10 years include:

AI - Artificial Intelligence

AR - Augmented Reality

IoT - Internet of Things

Cybersecurity

The Cloud

Robots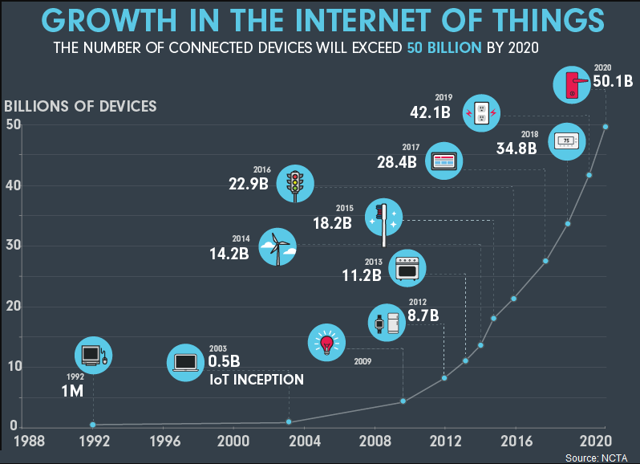 If you like, you can look further into Boston Consulting Group's recent report, "Unleashing Technology, Media, and Telecom with Digital Transformation," which helps shine a light on three trends you should definitely know about: Artificial Intelligence ((AI)), the Internet of Things ((IOT)), and cyber security.
One thing is for sure, "AI" is still relatively undiscovered--and helps companies automate their network operations. Additionally, "IoT" devices will help technology vendors improve business processes and increase efficiencies in manufacturing, transportation, logistics, and utility companies.
Also, the growing focus on cybersecurity can help protect company breaches where they are most vulnerable. While AI, IoT, and cybersecurity have not actively fueled growth for companies in the past, they are all now active targets of venture funding and will undoubtedly shape future performance in the coming years. I have personally taken an interest in CrowdStrike, but it's private, and still waiting to see if that changes in the future.
These are some if SOXX's top holdings according to Morningstar.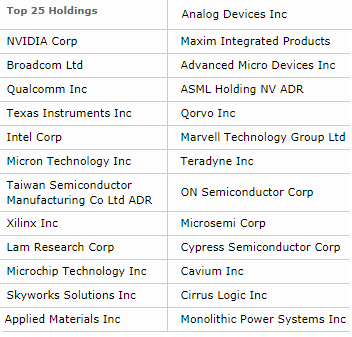 Also, my subscribers have seen me write about SOXX and other related tech investments for several months, but I wanted to show you, that, as expected and based on the chart below, SOXX appears to have corrected a bit since June and may be setting up for another reversal up, then run. Long-term I feel that this is a great way to stay diversified and invest into great tech companies leading the way into the future.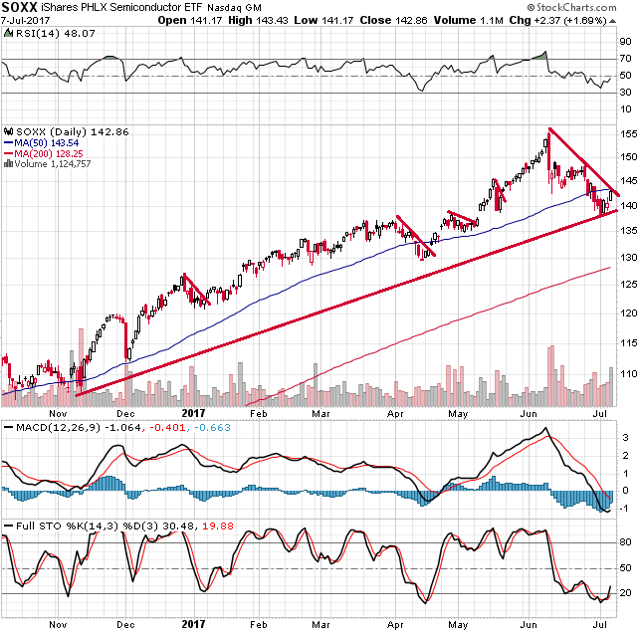 Disclosure: I/we have no positions in any stocks mentioned, but may initiate a long position in SOXX over the next 72 hours.