This is the trading journal that I use to record my trade. By doing so, I can keep myself accountable for all the decisions I made.
My Current Strategies:
I run three different strategies. They are:
TAA (Tactical Asset Allocation), which I use AllocateSmartly to build my own allocation model. I allocate 100% of my portfolio trading this.
Shorting volatility based on market breadth as well as Ilya Kipnis's trading signal. It changes every day. I use margin to trade this. I will leverage up to 45% of my portfolio for this.
Some momentum stock trades. This is speculative trade and I'm still working on the process.
TAA:
As of today, my TAA holding is: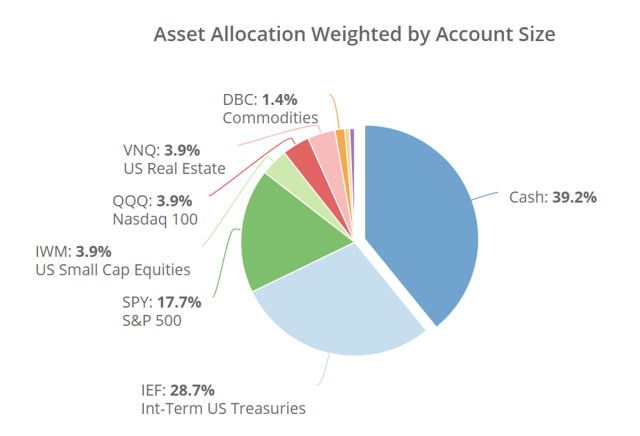 And the simulated result for this TAA strategy is this: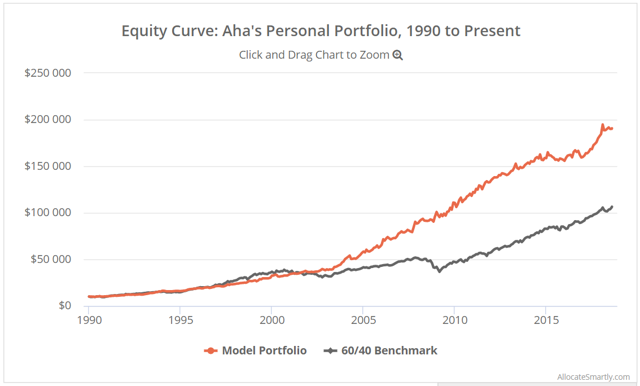 I started doing TAA since March 2018 and it is giving me good result, yielding ~1% so far. The good thing in this TAA is it is very conservative and well diversified. The simulated CAGR is ~10% with monthly DD about 11%. In addition, trading frequency is twice a month, which is, in my opinion, relatively sparse. Next trading date for TAA would be around 8/15/2018.
Volatility:
I trade volatility using different methods. My own methods are market breadth based. I also use other people's idea (Ilya Kipnis) to add variety to the volatility strategy. All of the volatility strategies are trend following. For year 2018, this is not a good year for shorting volatility because there were so many geopolitical uncertainties that disrupted the seemly started trend. Overall P/L in trading volatility this year is  a ~4% loss.
As of now, I have only 1% of my portfolio exposed to shorting volatility. However, the trading signal flips to positive on Fri close 8/3/2018. I will enter the volatility short position on Monday morning based on the breadth signal at that moment.
Here are the gauges I'm using to judge my volatility trade. These are as of Fri 8/3/18 close. It will change in coming days.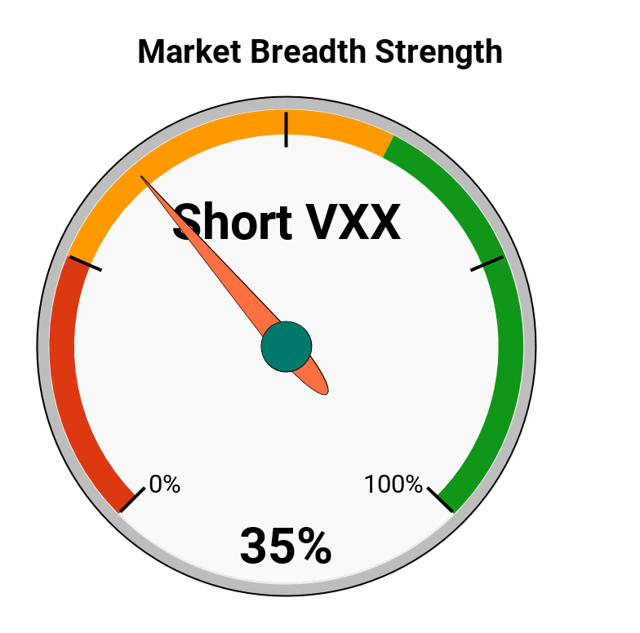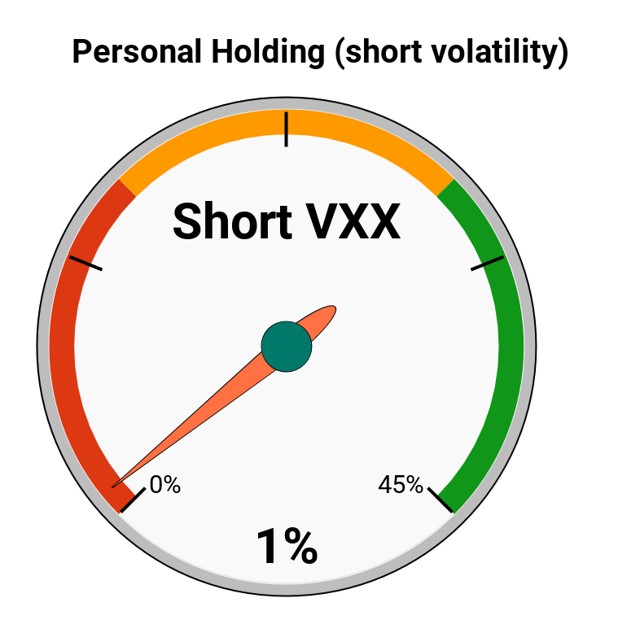 Simulated CAGR in shorting volatility is ~40%, with DD at ~30% range. Do this with caution.  See simulated equity curve (of my own method) below:

Stock Trading:
This is something that's still work in progress. I've seen many many traders that have genuine success in doing so. I decide to dip into water to try it out for myself.
The following people are very active in twitter and I'm following them:
Scot1and, EdRiley, Lone Star trader, Ben, Mark Minervini, to name a few. I highly recommend checking out their work.
As of now, I have the following 2 positions:
CLF:
I got this from volume alert by a tweet from Ben. Upon seeing the chart pattern, and checking the EPS growth history of it, I immediately jump in. This one, in my opinion, is in a great setup example that Scot1and coined as "Fishhook".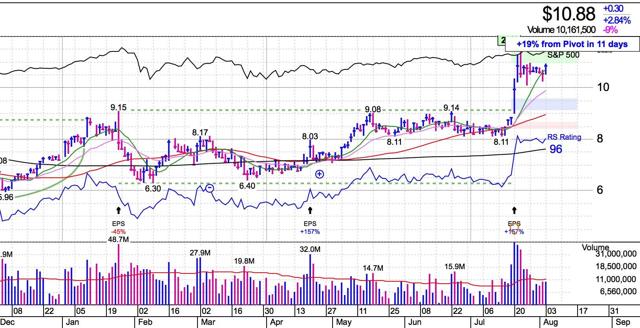 Here's more details about entry and cut-loss plan:
Entry: $10.90; stop loss: $10.50. If it runs, I will take 50% position off at $11.70 (2R), and then move stop loss to $10.50 and let it run.
Position size: Total risk is 0.25% of my portfolio size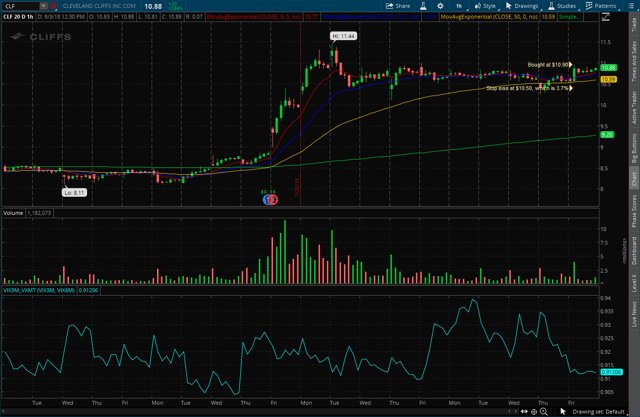 LULU:
LULU cleared the pocket pivot point on 8/2/2018 (Ed Riley talked about it in his tweet). I decide to enter the next day as it keeps rising higher.
Please note on 8/1 and 8/2, we have 2 promising volume bars. and on 8/2, the thrust upward is strong enough to clear the previous down bar.
Entry: $124.90; stop loss $122.30. Same position size as CLF.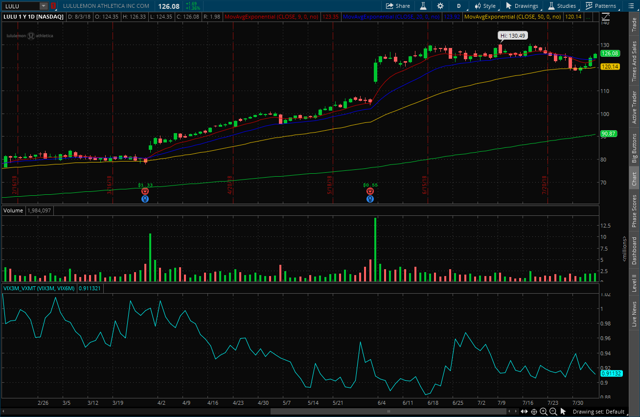 I'll follow up in coming posts the result of these stock trades. I believe more than 50% of the trade will go belly up. Hopefully I can get some big runners and make some profit from this kind of adventure.
Disclosure: I am/we are long CLF, LULU.
Additional disclosure: I am shorting VXX, and may add long SVXY in coming days. I may also add other momentum stocks in coming days.