================================================
I was a non-believer of diversification, until I got some frustrations.
Concentrated Portfolio
I used to have 100% of my portfolio dedicated in doing volatility trade. It delivers superb performance during a bull run (20%+ per year), and with proper risk management and market breadth monitor, I avoided DDs during market correction in 2016, 2017, and early 2018. However, the market changed beginning 2018. Trend does not last long enough for volatility ETNs (VXX, UVXY, SVXY) to melt. Violent volatility spikes due to geopolitical shocks wipe out gains accumulated over months. 2018 becomes the year of volatility frustration. Volatility traders across the board do not make much. I personally suffer a 5% loss YTD, and it is now Aug 2018. It appears this year is finished, with no hope of lucrative gains as I've seen before.
Below is my equity curve in 2017 when I trade volatility only. It is a blast.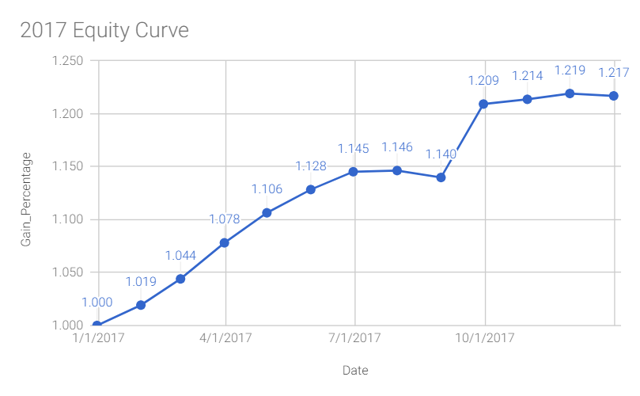 Below is my equity curve in 2018. You can see it sucks. I started adding TAA (Tactical Asset Allocation) in March. TAA as of now makes ~1% gain.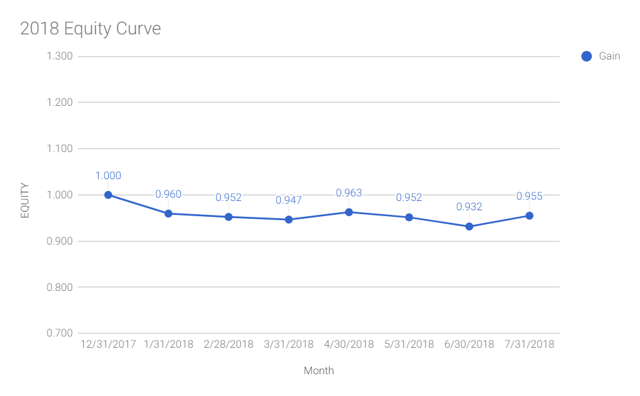 By Feb 2018, as my volatility trades stagnated, I began to get a feeling that something different needs to be done. Something needs to be included in my portfolio that can help me through this unfavorable market condition. And that something needs to be non-volatility related. It has to be independent of what I'm doing now.
The Road Ahead
Speculation is a journey into the uncertain market. There is no "one size fits all" solution. It is very much like trying to take a tour around the world with motorcycle. When you are in an urban area where roads are small and tight, you need a small size, urban friendly bike to help you navigate through. When you are in a long stretch of an open road, a Harley Davidson could be your best friend. When you want to have a blast in the track, you definitely need a nice track bike like a Ducati or some cutting edge one. When you are in a desert or stuck in a rain forest, well, you know the race bike will never cut.
Different bike serves different purposes. Which one would you pick? It depends on the road you are traveling.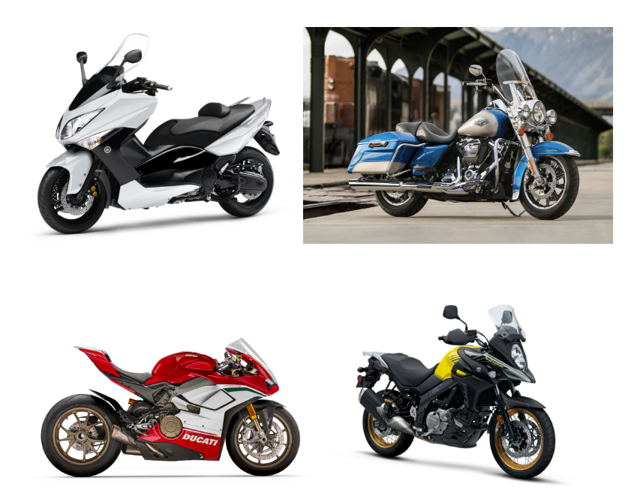 In order to complete the journey, we can never rely on one single weapon. We need to keep a basket of weapons that can be used at the right time. And each weapon needs to have its own edge or specialty in tackling different problems.
Goal of Diversification
My goal of diversification is:
Get exposed to different asset class.
Get reasonable CAGR (10%+) in each strategy.
Minimize DDs to within 15%.
Different trading frequencies.
What I actually do:
1. Adding Tactical Asset Allocation (TAA) to my portfolio
2. Diversify volatility strategies
I have 4 volatility strategies that are running simultaneously.

One is market breadth based, one is mid-term term structure based, the other 2 are purchased from Ilya Kipnis.

Different strategies shine at different time of volatility scenario. This helps me deal with different market conditions.
Every one of them gives me ~40% CAGR with DD in the ~30s%. I therefore trade them with partial portfolio to control the overall impact of DD.
Many other volatility strategies can be found in a now inactive site VolatilityMadeSimple. You can check them out and see if there's anything you like.
I use margin to trade volatility. I'm leveraging up to extra 45% for this.
Simulated equity curve of my breadth-based volatility strategy:              
Simulated equity curve of Ilya's strategy:                                              
3. Adding momentum stock trading
This is still work in progress (see my previous post).
I do this to divert my portfolio from volatility impact. In addition, I want to personally verify the myth of making triple digits gain over a year.
The goal is to figure out a quantitative way to trade growth momentum stocks.
What I wish to add:
Cliff Smith has several wonderful bond strategies that are suitable for retirement. I really like his work, well diversified, low maintenance, reasonable growth, and extremely low DD. I wish I could use his method, but I couldn't due to the brokerage constrain. I encourage readers to check out his work and add his selections to the portfolio.
Final words:
Diversification is the cheap way to boost portfolio performance. Sharpe ratio could increase because the overall volatility will decrease when properly diversified. The analogy of motorcycle touring should give a vivid image of why diversification should be in everyone's investment principle.
Disclosure: I am/we are long spy, qqq, IEF, IWM, VNQ, DBC.
Additional disclosure: I am short VXX and UVXY. I may initiate a long position in SVXY over the next 72 hours.