Vaccines play a key role improving our health and boosting the immune system, thereby keeping various infections and diseases at bay. The global vaccines market has seen immense growth over the past few years, thus becoming an essential part of the healthcare industry. Owing to the rising demand for vaccines due to the high prevalence of acute infectious diseases like cholera, typhoid, polio, and influenza, among others, the market is expected to witness substantial growth in the years to come.
[184 Pages Report] The overall market for vaccines is expected to grow from USD 36.45 billion in 2018 to USD 50.42 billion by 2023, at a CAGR of 6.7% from 2018 to 2023. Market growth is attributed to the high prevalence of infectious diseases, growing support for vaccine R&D, investments into vaccine development, and a rising focus on immunization. The base year considered for the study is 2017, and the forecast has been provided for the period between 2018 and 2023.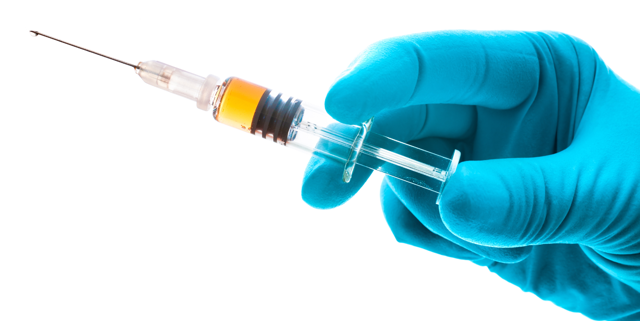 What drives and inhibits the growth of this market?
The worldwide vaccines market has seen a significant growth in the past few years. This growth can be mainly attributed to rising prevalence of diseases among masses, increasing government and non-government funding for vaccine development, active investments from major companies, and growing focus on immunization programs for increasing the awareness regarding vaccinations. In addition, immense growth potential in emerging economies and development of therapeutic and adjuvant vaccines are likely to create ample growth opportunities for this market in the coming years.
On the other hand, high capital investments and strict regulations are expected to hamper the growth of this market. Also, inadequacy in access to vaccines and the pricing remain major challenges that the players in this market will have to tackle in order to sustain growth.
Leading players of this market
Key players in the market include Astellas Pharma Inc. (Japan), CSL Limited (Australia), Emergent BioSolutions, Inc. (US), GlaxoSmithKline plc (UK), Johnson & Johnson (US), MedImmune, LLC (US), Merck & Co., Inc. (US), Pfizer, Inc. (US), Sanofi Pasteur (France), Serum Institute of India Pvt. Ltd. (India), Bavarian Nordic (Denmark), Mitsubishi Tanabe Pharma Corporation (Japan), Daiichi Sankyo (Japan), Biological E (India), and Panacea Biotec (India). These players are increasingly undertaking mergers and acquisitions, and product launches to develop and introduce new products in the market.
Download PDF Brochure:
https://www.marketsandmarkets.com/pdfdownloadNew.asp?id=1155
Read More: 
https://www.marketsandmarkets.com/Market-Reports/vaccine-technologies-market-1155.html