Major Growth Boosters :
The growth of this market is majorly driven as companies are now increasingly adopting inspection systems throughout their production lines due to the growing concerns to the regulatory mandates introduced by the government and regulatory bodies in the healthcare industry to maintain compliance with Good Manufacturing Practices (GMP).
Expected Revenue Growth:
The Inspection machines market is projected to reach USD 871 million by 2025 from USD 671 million in 2020, at a CAGR of 5.4% during the forecast period.
What This Report Will Provide?
This study involved the extensive use of both primary and secondary sources. The research process involved the study of various factors affecting the industry to identify the segmentation types, industry trends, key players, competitive landscape, key market dynamics, and key player strategies.
Download PDF Brochure: https://www.marketsandmarkets.com/pdfdownloadNew.asp?id=81453085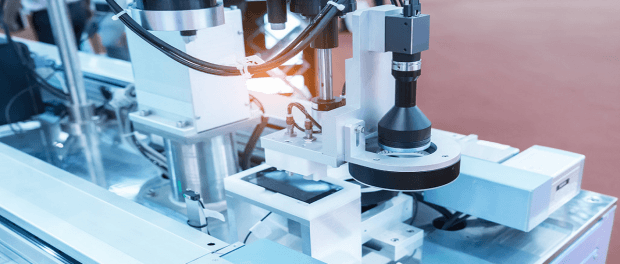 COVID-19 Impact on the Inspection Machines Market
Since the beginning of 2020, the majority of the countries worldwide shut down their borders and limited transportation in a bid to contain the coronavirus (COVID-19) outbreak, thus, creating impediments for international trade and transportation. This had disrupted the supply chains for the inspection machines market, temporarily leading to a fall in demand due to uncertainty in the global economy and capital markets.
Recent Developments :
In 2020, Antares partnered with IMA; a company engaged in the design & production of machines for process automation and packaging of pharmaceutical & cosmetic products.
In 2019, METTLER-TOLEDO International Inc. launched their Tablet-Pro metal detection systems.
In 2019, Cognex Corporation launched the DSMax32T laser displacement 3D system.
In 2019, ACG Inspection opened a new Centre of Excellence in Switzerland.
Request Sample Report:  https://www.marketsandmarkets.com/requestsampleNew.asp?id=81453085  
Growing number of regulatory mandates to maintain compliance with GMP in the healthcare industry
Regulatory agencies, such as the Food and Drug Administration (US), European Medicines Agency, and the Pharmaceuticals and Medical Devices Agency (Japan), ensure the quality of drugs and medical devices by carefully monitoring the compliance of manufacturers with Current Good Manufacturing Practice (CGMP) regulations. CGMP regulations for drugs and medical devices contain minimum requirements for the methods, facilities, and controls used in manufacturing, processing, and packing them. The regulations that have been implemented ensure that products are safe for use and have the ingredients and strength they claim to have.
Regional Growth Analysis:
In 2019, North America accounted for the largest share of the inspection machines market, followed by Europe, the Asia Pacific, Latin America, and the Middle East & Africa. The large share of this market segment can be attributed to the significant growth opportunities for players operating in the inspection machines market owing to the presence of a large number of pharmaceutical and biotechnology companies & medical device manufacturers in the region, stringent regulatory mandates for healthcare manufacturers, an increasing number of inspection checkpoints in the production line, and highly regulated inspection standards & obligatory compliance in the region.