Even the Strongest bull markets has its pullback on profit taking, but lets examine where we're at right now and see if the Bull is still alive or if the Bear is back.
 Fundamental 
first let's see if the Fundamentals are still in place for market participants to be buying; we have slowing growth in the U.S., debt problems in the European Union, an Asia which is seemingly all effected by the Japanese tsunami, housing markets in the U.S. Still in the Doldrums, fiscal problems in the U.S., Unemployment which hasn't come down in months and top it all off the Liquidity that the Fed was infecting into the markets end in July. So to sum it up I don't believe the Fundamentals are in place.

Its Clearly Visible when presented the chart of job losses compared to previous recessions post WWII that this time is "Different"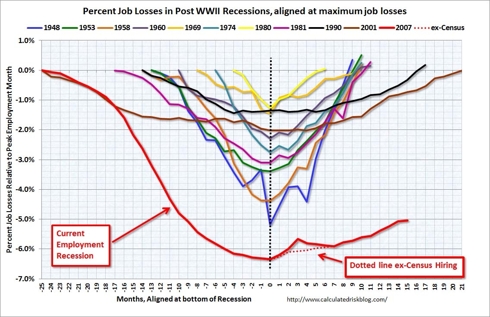 housing prices have double dipped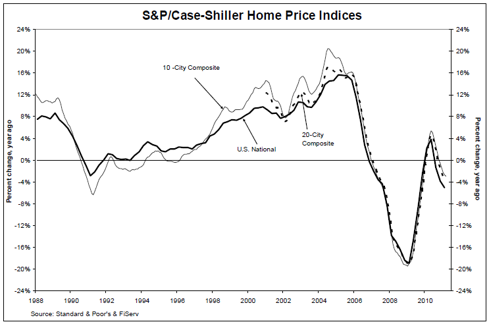 The Employment to Population Ratio is not looking encouraging it is just above the level of the 1960's, a time when only a fraction of women were working compared to now.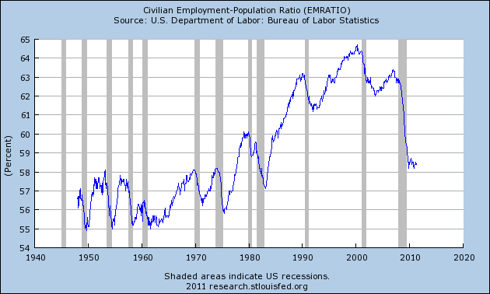 Technical 

Now when we Examine the Technical's of the market; All the Major indices of the World are below their 50day moving avg's, we have a Left translated Edge which looks to be producing lower highs and lower lows.



The market at the moment seems to be slightly oversold still but the depends on if the bull is going to continue or if its topped out already.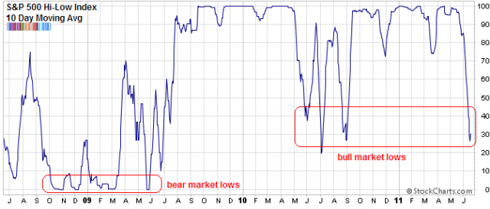 The S&P500 has tagged the 200 day moving avg twice now, I believe a break is inevitable. But not just yet it should come back to test the 50day before the hard sell of takes place.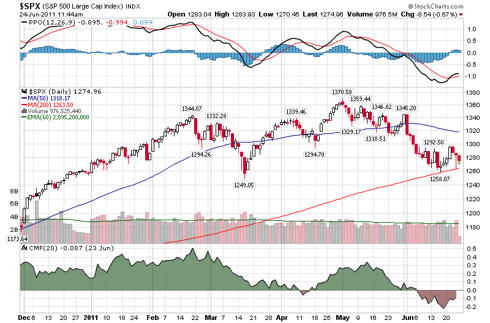 The weekly is showing the crawl along the 200 day moving avg and declining volume.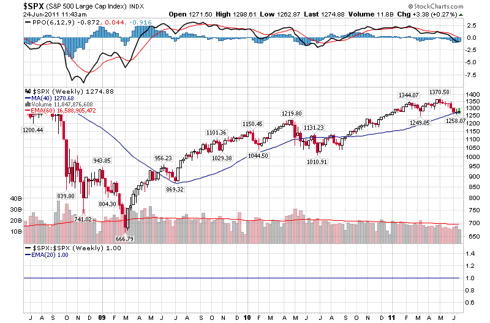 In conclusion the market is is looking bearish but we're looking for a technical bounce on any good news, or "less than bad news" the S&P500 could rally up to about 1350 and the NASDAQ could break out to new yearly highs. If this does happen it will be a great time for bulls to exit their positions and bears to start putting large swing positions on. There will be plenty of tradable opportunities on both bearish and bullish positions in the next year. The main trend will however be to the downside. 
Disclosure:
I have no positions in any stocks mentioned, and no plans to initiate any positions within the next 72 hours.