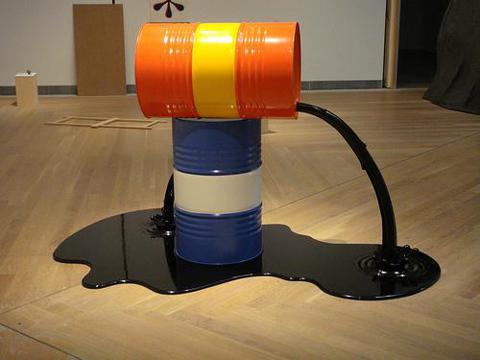 CC Image by Olle Svensson
Perpetual Energy (PMGYF or PMT.TO) has seen better days. Just 2 years ago, the company was worth 4 times what it's worth today. It's simple to answer why Perpetual has fallen so much. It produced mostly natural gas, and gas prices tanked, thanks to fracking.
At the same time, the company was saddled in debt. Unless they could turn the ship around, some speculated that they could be in danger of going bankrupt. The only reason why the stock didn't go lower, is because it had the backing of billionaire Clay Riddell.
However, recent events has made me very optimistic about the company's future.
1. Their Mannville heavy oil play has proved to be very profitable.
You can see the company's Mannville heavy oil play on page 13 of their April presentation (click here to see it). It's obvious that the actual well results have far outperformed their type curves (i.e. their expected oil recovery).
The wells would have been profitable had they just followed the type curves. By exceeding the type curves by a large margin, the play is proving to be very profitable indeed. A company's organic growth rate is determined by their return on capital. If perpetual can drill more of these wells, they will grow very quickly.
2. Panny Bluesky play could be enormously profitable
Question: Which Canadian oil and gas play generates the highest return on investment? The answer is Baytex (NYSE:BTE)'s bluesky play in the Peace River area. It's very, very profitable.
Perpetual also has a 'bluesky' formation of it's own, called Panny Bluesky. Now, every bluesky formation is different, and we have no idea how well Panny Bluesky will perform. However, if it's anywhere near as good as Baytex's, Perpetual will have a gem in its hands.
3. Natural gas prices are coming back
The majority of Perpetual's production still consists of natural gas. After heading down for many years, natural gas prices have actually gone up this year compared to last. This gives many investors hope that natural gas is finally recovering.
Historically, natural gas prices hovered somewhere around 1/6 of oil barrel. This makes sense, since 6mcf of natural gas has the equivalent energy of 1 oil barrel. Going back to this ratio, without any fall in oil prices, would leave nat gas at above $15/mcf. At anywhere near this number, Perpetual will be worth multiple times what it's worth today.
4. Debt is no longer a problem.
Over the past year or so, perpetual tried hard - and succeeded - in paying down debt. It sold its gas storage facility. It sold it's Elmworth Montney natural gas play.
Perpetual still has a lot of debt. However, most of them are long term obligations. They are no longer in any jeopardy of not meeting their debt obligations. In fact, they have room in their lines of credit, which they can use to invest in profitable projects.
5. Crazy amount of inventory
In this article, we didn't even mention the Edson Wilrich, the oil sands plays, or their vast inventory of Viking/Colorado play locations. If you look at many other companies of the same size, you will not find one that has the sheer amount of inventory that Perpetual has.
Buying perpetual is like buying a lot of lottery numbers. Good things can happen.
Disclosure: I am long OTCPK:PMGYF.