Today's short article doesn't have a leg to stand on.
Today's short article on Geron doesn't have a leg to stand on.  They are claiming JNJ dropped Imetelstat based on old slides that don't prove anything, yet they ignore the fact that JNJ just listed Imetelstat as their lead NME for Oncology just last week. They also completely pretended that MDS, which is 3X the market size of Myelofibrosis and for which Imetelstat was recently granted Fast Track Designation from the FDA doesn't exist. C'mon now...
Desperation is transparent.
Here is the slide from just LAST WEEK where JNJ lists Imetelstat as their lead Oncology NME.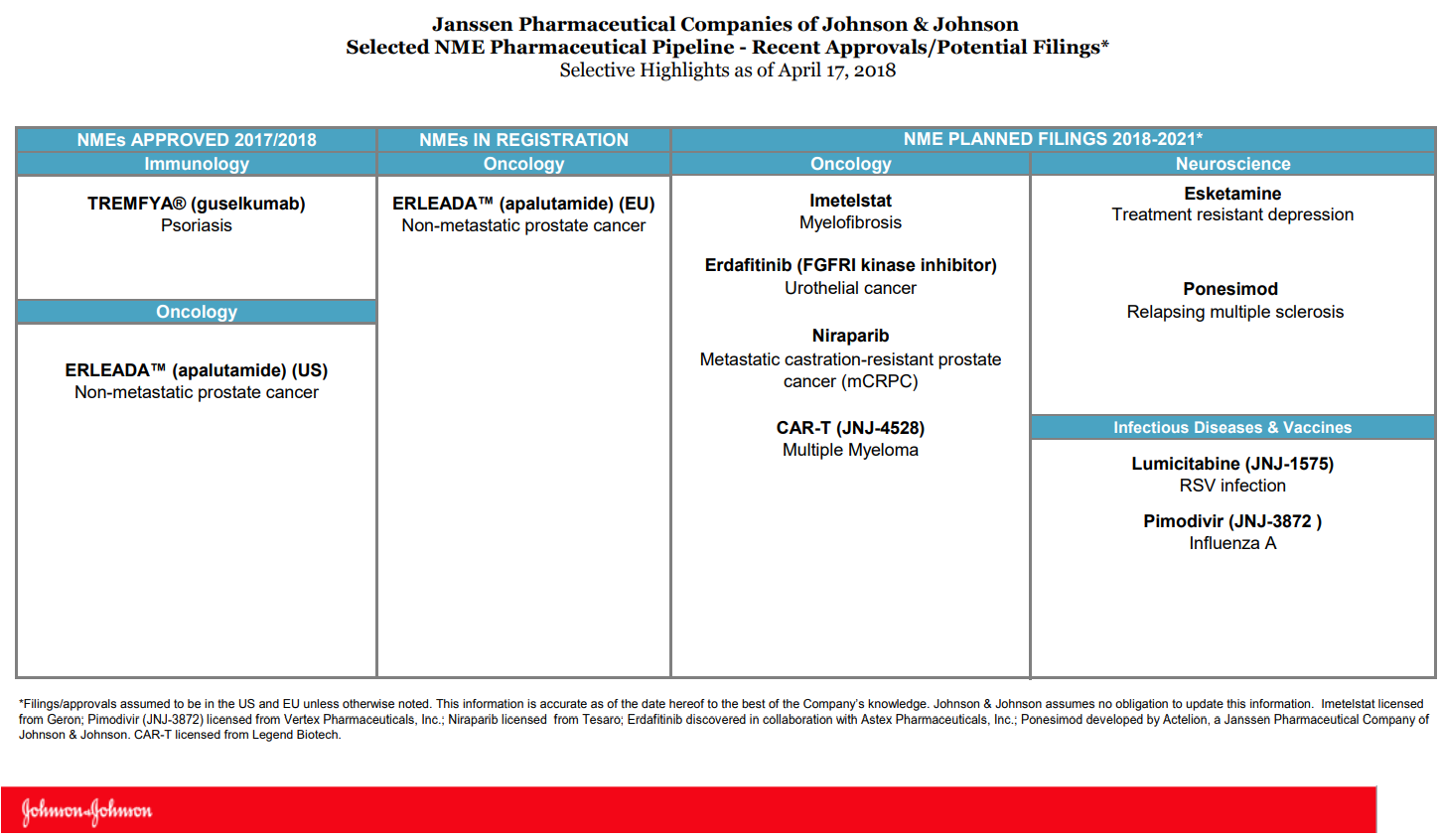 Source: JNJ
I am embarrassed for shorts.
I actually think a high school debate squad could put together a better short thesis than what we're seeing from "professional" shorts. If this is the best they can come up with, I mean, why even bother? 
Read actual analysis instead...  
Johnson & Johnson Reaffirms Geron's Imetelstat As Lead Oncology Pipeline Drug
and
https://seekingalpha.com/article/4165649-surprised-johnson-and-johnson-acquires-geron-within-year?v=1524762739&comments=show
Disclosure: I am/we are long GERN.
Additional disclosure: This is my opinion only.