This blog post is an advance summary of an article draft I'll be submitting later this week.  This morning I'm buying Ardelyx shares hand over fist. I've been waiting for the secondary for an opportunity to buy back into Ardelyx (ARDX).  Though the secondary book of shares were sold out at $4; remarkably investors got an opportunity to buy well below intrinsic value and continue to do so for a very short time this morning.
Ardelyx Secondary Provides Unusual Opportunity For A Short Term Double.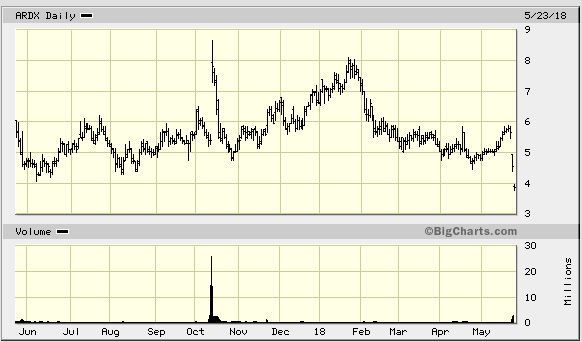 This is a temporary blip necessitated to commercialize lead drug Tenapanor and move the pipeline forward.  Short term my price target is $5, but we're likely to see the January peak levels of $8++ before the end of the year, or more than double this morning's prices.
Insiders Likely Took Part In Buying Dirt Cheap Shares.
I suspect insiders partook in the deeply discounted secondary and when word gets out about insider buying, I would expect at least a lift towards $5 area. I've been following biotech secondaries for quite a number of years and as despondent as shareholders get when secondaries are deeply discounted, insiders seem to be more than gleeful to snag shares at the low low prices. We may not know the level of insider buying for a few days, but I would guess it is substantial.
Tenapanor Alone May Exceed $1 Billion In Worldwide Sales.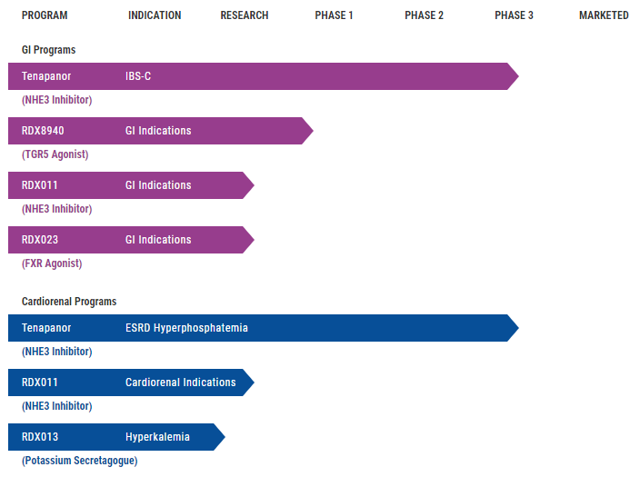 Lead drug Tenapanor is partnered with Shanghai Fosun Pharmaceuticals for distribution/marketing in China and Japan. The license agreement included development and commercialization of tenapanor for IBS-C and hyperphosphatemia related to chronic kidney disease in China.
More detail will be forthcoming, but for my followers on Seeking Alpha, I just wanted to give a heads up on this unusual opportunity.
Disclosure: I am/we are long ARDX.
Additional disclosure: This is my opinion only and should not be considered investment advice.