Risk control is important, but we still need to participate.
Are we poised for a pullback?

Who cares!  It will not hurt us either way.

Trend Tracker works no matter what.
Trend Tracker was designed so normal people with normal jobs can control risk and realize opportunities without sacrificing time or lifestyle, but anyone can use it, even institutional investors.  
Trend Tracker:
http://dev.members.stocktradersdaily.com/public.php/freetrial/10day
PS.  Does it concern you that the Fed will be selling more bonds than it is buying every month during QE2, but the Market still considers it an infusion of capital?  This table shows the dramatic difference between what they are taking from the economy versus the infusions.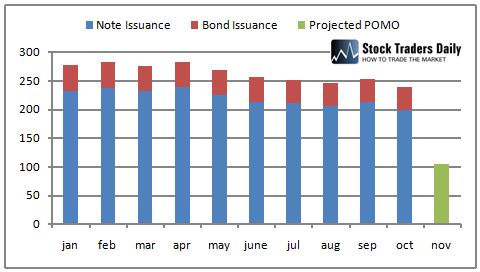 Thomas H. Kee Jr.
Disclosure:
no conflicts