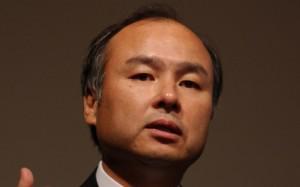 Let's take a look at this deal pragmatically. Right now it is only a rumor, as both companies have been identified by reliable sources as being in serious merger discussions. Obviously SoftBank Mobile Corporation (TSE: 9984), a seller of mobile communication services along with mobile phones and handsets has become a major player in the Japanese mobile market. In my opinion SoftBank believes Sprint (NYSE: S), has what it takes to grow into a profitable and competitive company.
Through acquisitions, and currently 3rd largest in market size; SoftBank is ready to become #1 in Japan. Masayosshi Son is the CEO leading the company in aggressive acquisitions and growth. Sprint led by Dan Hesse, is #3 in U.S. market size behind Verizon and AT&T Mobility is working hard to become a major player and competitor to its larger U.S. counterparts.
Both companies seem to be going in the same direction; and each seeks entry as a major force in their respective markets. The differences which divides these companies, and the question needing an answer, remains why SoftBank might be interested in Sprint with its current debt load, over $21 billion on the balance sheet. But dig deeper and Sprint is making the right financial and market decisions to reduce its debt and improve sales while continuing to upgrade its network. Shutting down the expensive Nextel network will work toward major reductions in costs and associated debt accumulation.
It could be that SoftBank sees a bargain in the making with a Sprint Acquisition. Sources indicate the price offering is north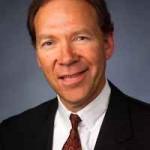 of $12 billion U.S. which does not seem enough, but when looking at current Sprint financials indicates a reasonable number. Another caveat to the deal is the financial backing that SoftBank will bring to the deal. Sprint has been struggling for years to make a profit, but may have turned the corner with Dan Hesse's long-term strategy, in growing to meet market competition.
SoftBank's Annual Report 2012 indicates revenues at $8.65 billion and net interest bearing debt at $7.1 billion. This certainly puts a positive spin on acquisition talks as serious for Sprint to consider being that SoftBank has the capacity to infuse vitality into the #3 mobile operators both short and long-term health.
The remaining issue is the leadership direction which would result in this acquisition. Japan, while a leading economic power, could never completely understand the nuances of the U.S. market. It must defer to Dan Hesse for that expertise, and as long as he is driving the Sprint helm, this deal looks good.
Images via Top 10 of City, Sprint
Disclosure: I have no positions in any stocks mentioned, and no plans to initiate any positions within the next 72 hours.