Stocks rallied and Dow closes up 110 points yesterday. But some of my positions closed at stop loss: ANX and CTIC.
DJIA rebounds from lower trend line. I remarked about stronger buyers yesterday. It seems it's truth. But it's too early say about UP trend recovering: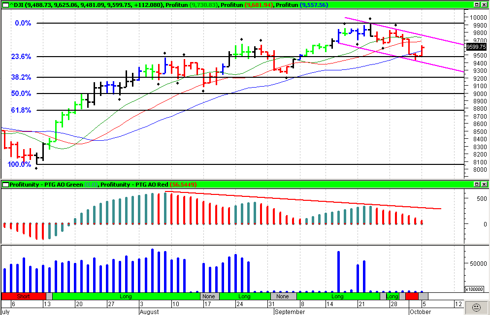 LGF hits signal entry, so I opened a position: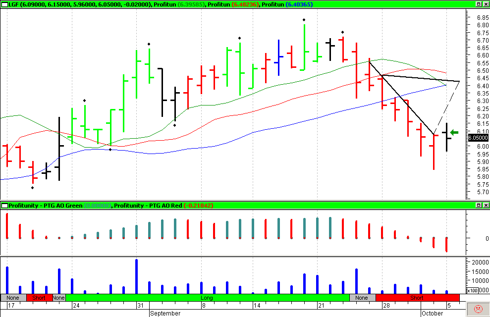 Stop loss at PL position is 22.22 USD. So there is a point to open long position too: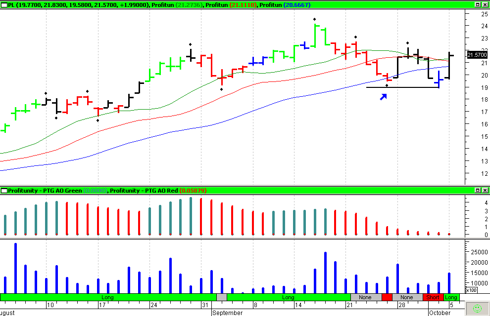 Some ideas:
NDN entry signal at 13.16 USD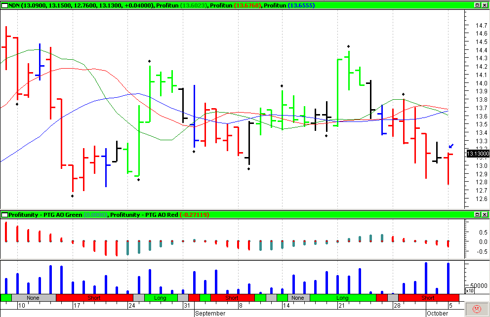 BSX entry signal at 19.19 USD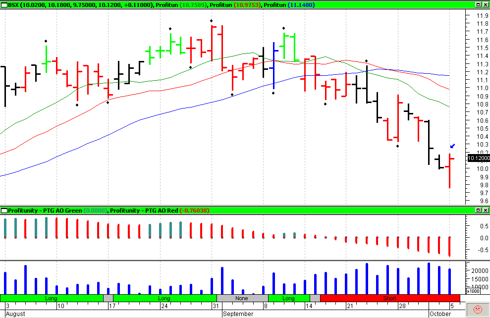 Good luck!