DIJA index hits upper trend line. So we are realizing it as a return to up trend. But we have a worry about momentum declining. Better to say, there is an optimism in the market, but we accept it with some kind if calmness.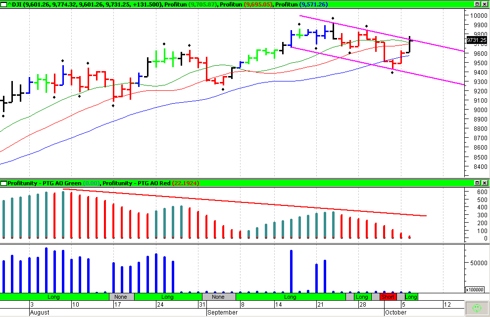 BSX gave another chance to buy its stocks more cheaper. A market didn't hit an entry signal. But there is a new entry signal at 10.08 USD for long position:
An influx of great optimism runs thru NDN position. Two entry signals are broke out: first, entry signal as I marked yesterday; second, adding signal at a fractal signal broke out: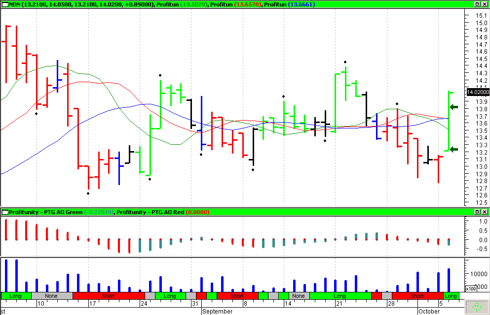 So my portfolio keeps unchanged yet.
Disclosure: No NDN, no BSX at my portfolio.


Good luck!