It's a sunny day today, in all meanings. A sunny day today really, and DJIA tops 10 000. Maybe it's the best new this week. Better Intel and JPMorgan earnings, I suppose. DJIA hits resistance at 9917.99 level and makes support level at 9815.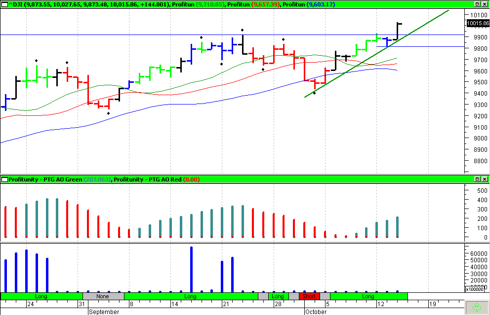 In my portfolio

LGF fell down yesterday and hits fractal stop signal. So long position closed and opened short position: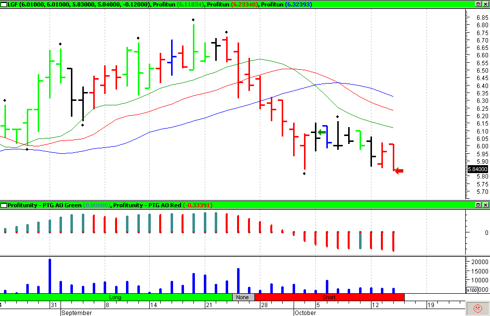 Some ideas:
CTIC didn't hits entry stop. So it remains same level – 1.18 USD: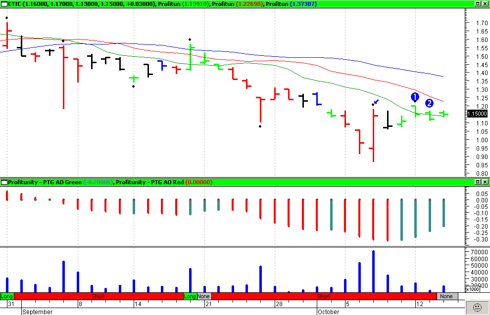 There is another long entry signal in NDN position at 13.07 USD: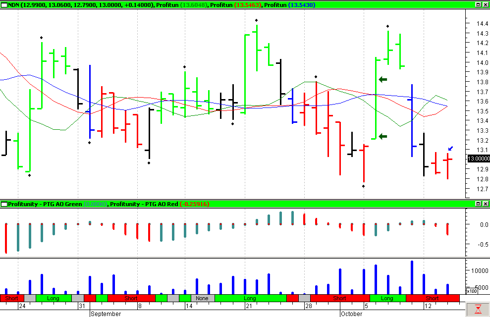 Good luck!
Disclosure: No INTC, no JPM, no CTIC, no NDN at my portfolio. Short LGF.