Well, well, well… Dow index almost fell below 10 000 yesterday. As I said, support is too weak now. And we must manage our portfolios very carefully. No matter it's compounded from long or short positions.  A market's behavior at "seesaw" manner is what we see in after-crises time.  It's time for new strategies. Buy&Hold doesn't work (until we forgot a crisis:) ) now. Our main idea must be entry position as low as we can and to close it as high as we can. I'm trying.
In my stock portfolio
No changes in my stock portfolio. ENZN performs weakness, so I placed a stop at 8.90 USD price: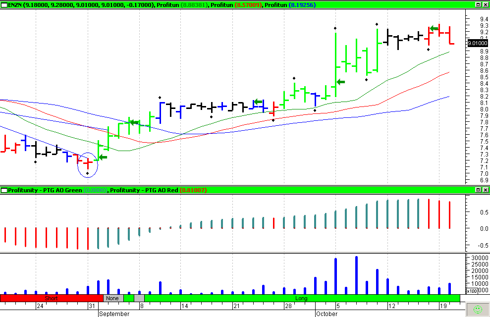 Some ideas:
NDN is still falling. But a bull reverse bar appears yesterday. We can think about closing a short position and entry long position. Long signal is at 12.28 USD.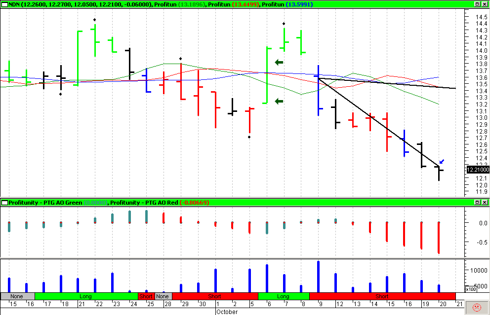 VOD hits an entry long signal (2). There is another entry signal at 22.44 USD.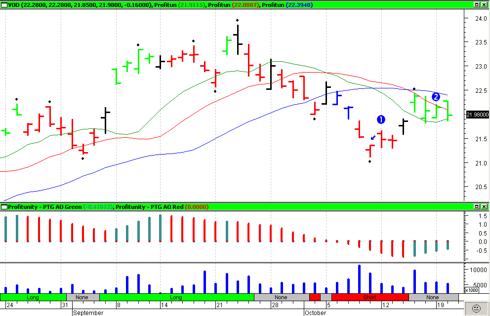 TEX is a nice sample of seesaw market. There is a signal to close long position and entry short position at 23.50 USD.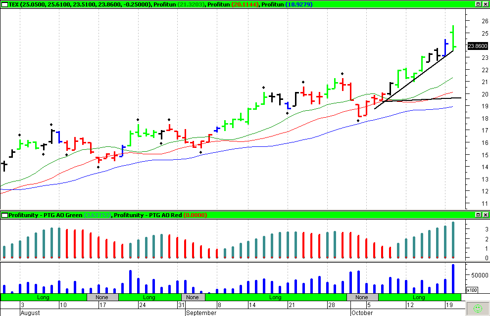 Very interesting situation is in FRE position. We can to risk and place an entry long stop at 1.31 USD.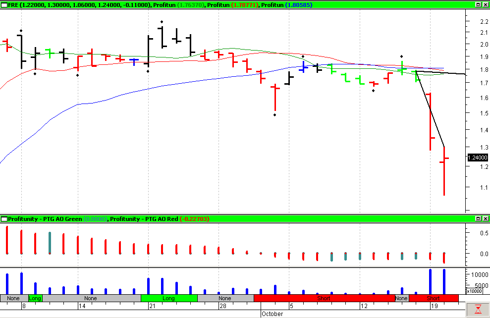 Good luck!
Disclosure: No NDN, no MAT, no VOD, no TEX, no FRE at my portfolio. Long ENZN.