23/10/2009 review
Great! Dow index found a strong support in last stock market rally. I have no doubt about that. But index has a new resistance level at 10 146.61 now. Here is a place where I'm afraid: resistance is too strong to beat it now, quickly. But let the market to show: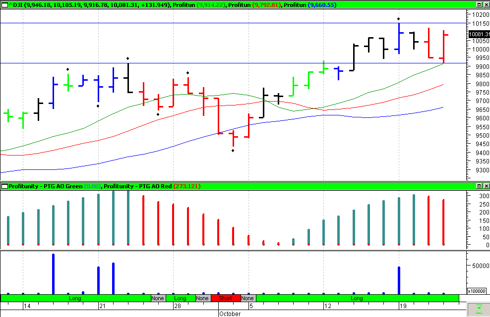 In my stock portfolio
I closed my ENZN long position with a profit. There so weakness showed in this position. So I fixed my profit. But if price to go up, I will enter again: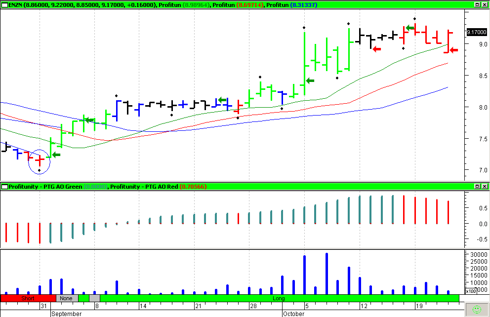 Some ideas:
A nice performance of VOD stock price took place yesterday. If you enter this long position at the price's rebound, you earned almost 8% for two weeks: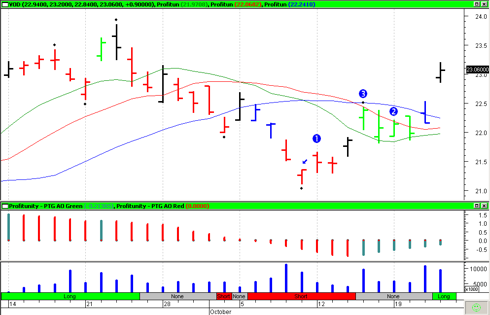 We have another entry signal in NDN stock position. Place buy long stop at 12.05 USD: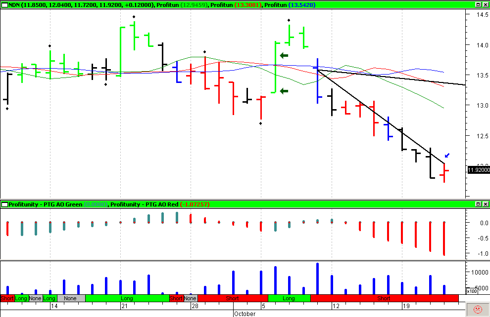 There is a MI stock's angling away from Balance lines with a big volume. So we have an entry signal. Place buy long stop at 6.25 USD: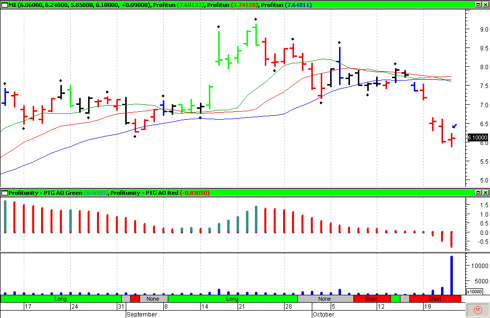 Good luck!
Disclosure: No NDN, no VOD, no MI, no ENZN at my portfolio.