I warned about divergence between index and oscillator few posts ago. It means that there was a possibility of index declining. We see that today: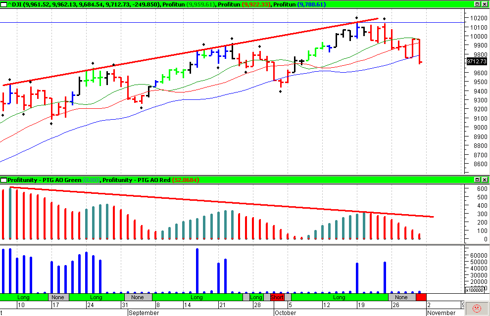 So we see a natural process of correction.
A market is worrying about financial sector. And about CIT Group especially. A company says it has filed for bankruptcy protection as part of a reorganization plan. I can see that in the price chart without any information: CIT have fall in troubles so far.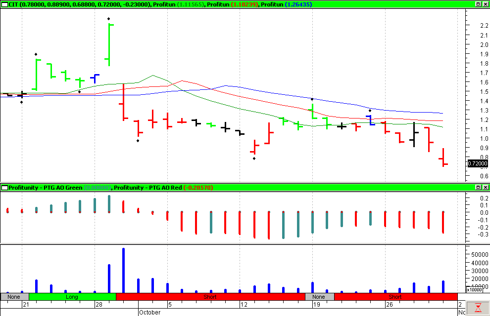 Some ideas:
Some prices is falling down, some prices is going up. I think you must go on the same direction.
A price of CPN is going up. It was a buy long signal at 10.43 USD: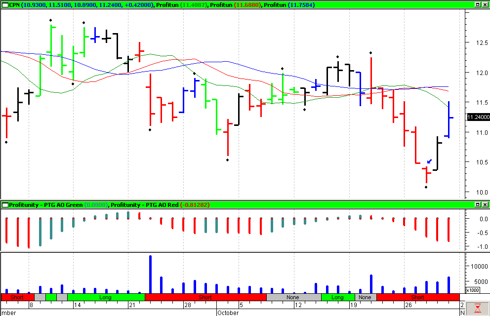 BWS continuous its falling down. Add to your short position at 10.14 USD: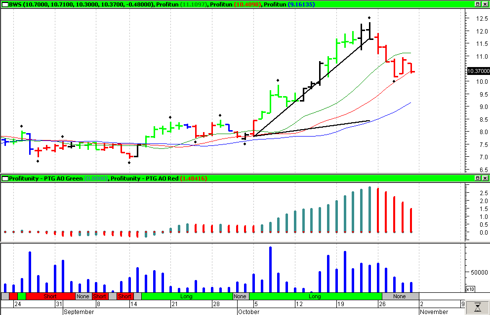 A price of VOD fell down last session. It was time to take profit at 22.38 USD: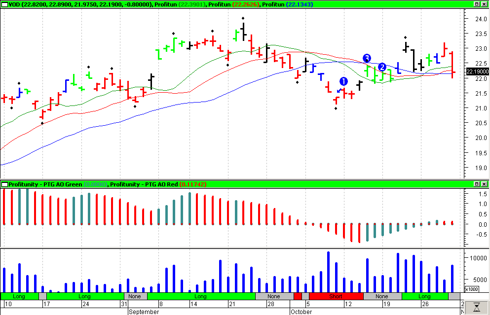 USB have fallen down so far. It's a good place to add your short position at 23.06 USD: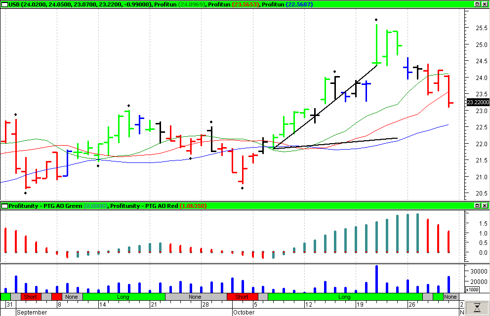 As you can see TEX price is growing your profit. Place stop at 21.65 USD: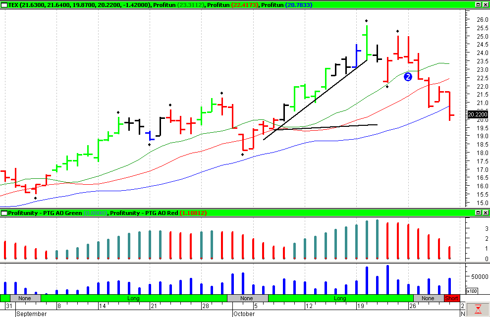 You have another sell short entry signal at 18.40 USD in MAT position: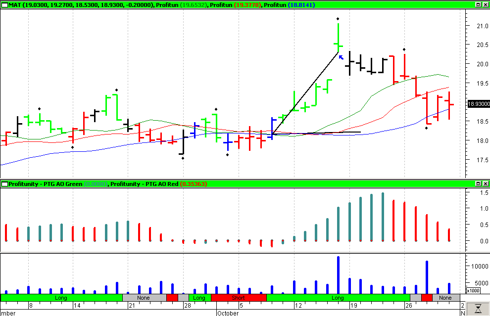 Good luck!
Disclosure: No CIT, no CPN, no BWS, no VOD, no USB, no TEX, no MAT at my portfolio.
The charts and comments are only the author's view of market and aren't recommendations to buy or sell any security.