What are we doing in the stock market? The answer sounds pretty simple: all we want to increase ours capital, i.e. we want to have a profit. Always… It's easy to say, but it's harder to do. Really it's harder to do? Do you think so?

I consider you know it isn't a truth. Everybody of us knows an idiom "The trend is my friend." Aren't you? Follow the trend and you'll be fine. Don't you believe?

Let's see examples:
The trend begins when price (VIP) is above SMA (f.e. 5, 15, 20) point #1. Trend ends at point #2 when price breaks SMA. The trend begins again at point #3 and ends at #4: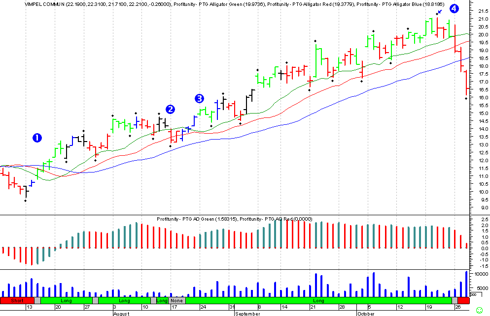 1-2 change - ~12.76% plus  3-4 change - ~28.45%. Not bad…
LIZ chart shows us that trend begins at point #1 and ends only at point #4. A change is almost 76.75%. Excellent! :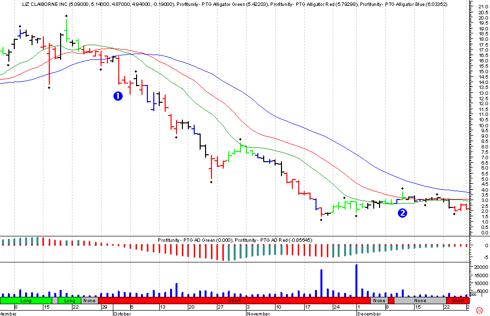 It is impossible? No, simply follow the trend!

Read in next post how to find a beginning of a trend.
Here are todays Investing Ideas 
Disclosure: No VIP, no LIZ at my portfolio.
The charts and comments are only the author's view of market and aren't recommendations to buy or sell any security.